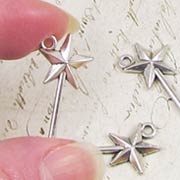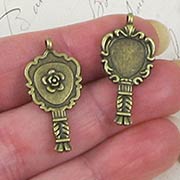 New Sale: Doll Part Charms (Fans, Crowns, Wings, Hands, Wands — including the new Bronze Hand Mirror Charm!)
ALL Doll Part Charms are on sale for 50% off! The sale ends this Wednesday night, January 11th!
Did I say Wands? Yes, that section includes that sweet wand shown at right, too! Might be the perfect thing for you to use in your own version of a…


Grimm's Fairy Tarot?!
This is such a great idea! Design Team Member Laura Carson made fairy tale tarot cards and a pretty tin to houses them (made from an Altoids Tin). Beside that lovely cover at left, scroll down to see some of the cards (and a photo of the back cover down in the Giveaway).
As Laura says in her blog post:
I was racking my brain trying to think of some kind of interesting twist on the Snow White Kit theme and the idea of fate popped into my mind. I decided to expand the theme beyond Snow White by including other Grimm fairy tales which in turn led to the idea of making Tarot cards.
For me the best part of the project was choosing the images for each card (there were so many to choose from). My favorites are Red Riding Hood as The Fool, Puss in Boots as the Knight of Swords and Sleeping Beauty pricking her finger as the Wheel of Fortune.
Hm… I think Rapunzel as The Hermit is a witty choice, too.
And don't you fret about making your own set, Laura is giving away the collage sheet with the labels for the entire deck (although she only made 15 cards, as that number would fit in an Altoids Tin). AND she has a good suggestion/link to a past tutorial on hinging 2 tins together to make room for more cards.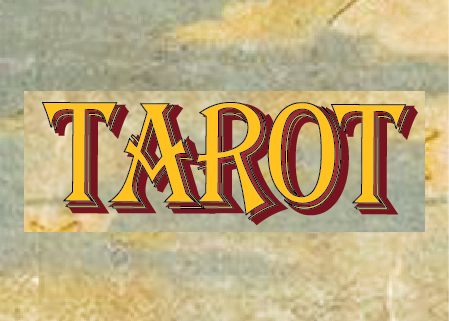 Laura is also giving away the little snippet of text she designed ("TAROT") to coordinate with the words "GRIMM'S" and "FAIRY" from the Grimm Covers #3 Collage Sheet so you can recreate her cover title.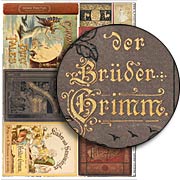 I love that dark red and gold border around the covers, too (also from the Grimm Covers #3 Collage Sheet). And the scallopy chipboard frame (and label holders) are from the Fairy Tale Frames Altoid Inserts Set.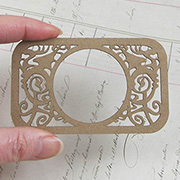 If you're wondering about that rich golden frame with the round center opening (at right, on the inside cover of the tin), Laura used the Altoids Dragons Insert, colored with Victorian Gold Metal Patinas (from the Treasured Heirloom Set). She also used that gold to cover the tin before adhering images, so that any gaps would be golden, instead of shiny tin.
So… ready to start thinking up your own Grimm's Fairy Tarot? Before you begin, head over to Laura's blog to read more tips. And don't forget the Giveaway below, where you can win tons of the supplies Laura used!


Hooray for the Grimm's Fairy Tarot Giveaway!
Let's start off this prize package with the Snow White Kit! That includes 2 collage sheets (including Poison Apple, that Laura used for her Temperance card), a set of chipboard inserts (that scallopy one Laura used), an Altoids Tin, scrapbook papers and pearls!
Next, all of these items from Laura's Grimm's Fairy Tarot Supply List: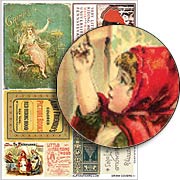 – Altoids Dragons Insert
– Fairy Tale Frames Altoid Inserts Set (I KNOW… a whole 'nuther set of chipboard frames! But did you notice that Laura mixed-and-matched the label holders and chipboard inserts… plus you'll need a second set for your back cover)
– Grimm Covers #1 Collage Sheet (includes the book cover used on the back of Laura's tin, shown at left)
– Fairy Tale Book Covers Collage Sheet
– Fairy-Godmother Collage Sheet
– Grimm Covers #3 Collage Sheet
– Meeting the Wolf Collage Sheet
– Sleeping Beauty #1 Collage Sheet
Just click this link to see all the items in Laura's Supply List (including photos and links to the ones in the Giveaway).
To enter the Grimm's Fairy Tarot Giveaway drawing all you have to do is leave a comment BELOW on this blog post TODAY OR TOMORROW (the deadline is 11:59 pm PST, MONDAY, January 9, 2017)! And tell me: What images would you use for your tarot cards? (WHICH of the Grimm stories? Please give me at least one idea.)
Don't forget to leave your (hello! correct) email address, too, so I can contact the winner; your email address does not need to be made public. Note: I'm offering free shipping, too, but only within the USA. International shipping will still apply.
Please be patient! Spammers try to post crap here a lot so comments are moderated. So if you don't see your post in the comments section, be patient and check back in a few hours before re-posting it, please!
After midnight, I'll randomly pick the winner (via Random.org). So check your mailbox on Thursday morning to see who won and for the next Giveaway and Newsletter!
Hey, who won the Dwarfs' Cottage Giveaway? That would be Connie L! Congrats! Check your email for info.
Posted by Leslie, January 8th, 2017