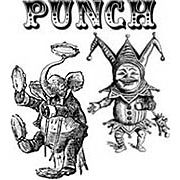 I almost called this the "Short-Attention Span Newsletter" which is kinda what it is (so busy this time of year)! I decided to break up the new/sale items highlighted below into single-row themes. (See below, after the fab new Halloween artwork by Design Team Member Susan Killam!)
Probably not helping with the short-attention-span issue, but there are TWO sales today:
First, FREE SHIPPING on all orders over $49.00! Applies to orders shipped to USA addresses only.
Use Promo Code: SHIPSALE when checking out.
Expires at midnight (PST) SUNDAY night, October 6, 2019!
And ALL Alpha Stamps Rubber Stamp Sets are on sale at 40% off! The timing gods are finally aligned and all the rubber stamp sets are back in stock! From Halloween to Alice in Wonderland to French Vintage to Christmas! See the sale items — expires at midnight (PST) TOMORROW night, October 4th!

Carnival of Curiosities by Susan Killam!
What a fun accordion book by Susan! Good for Halloween and also fall or any circus/oddball project!
Here's a bit from Susan's blog post to start:
Welcome to the carnival. Enter if you dare.
The entrance of this Carnival of Curiosities is made from a tombstone in the Large Chipboard Tombstone Set. For now the black tulle ribbon is keeping the gate closed… what happens if you unlock it?
Lo and behold! [Scroll down for the wide photo showing the open book.] The tombstone accordion pulls out to reveal the oh-so-curious characters who ventured out to tonight's carnival. If the line doesn't move soon some might be fighting like cats and dogs. Oh, and that fox and frog are each looking down at their noses at everyone else… or just each other?
Good work, Susan!! I love all the collage sheets those characters are on (from Laura Carson's Halloween Carnival Event… and orignally drawn by one of my favorite (and often forgotten) Victorian illustrators: Charles H. Bennett — here are other collage sheets with illustrations by him). That tent and banner with raven (and the dog in top hat, too) are from the Halloween Carnival Rides #3 Collage Sheet.
Go visit Susan's blog post for more photos and story! Plus here's her supply list. And don't forget to come back to see the new goodies, and to take advantage of the 2 sales!


New Halloween Goodies
Click here to see everything new or back in stock today!


Cat Rubber Stamps! (many Puss in Boots)
Click here to see all the cat stamps!


Miscellaneous New or Back in Stock
Ok… a little Halloween may have crept in here, too… Click here to see everything new or back in stock today!


SALE Rubber Stamps Sets
Click here to see the 40% off sale items!

Posted by Leslie, October 3rd, 2019