Note: most of the links on this post no longer work, as we moved to a new Web site in 2018. However, you can see the supply list items from Rhonda's and Shannon's projects that are still available on the new site.
Are we done with Winter yet? Did you see the crazy pictures of people sledding down the hills of San Francisco after a hailstorm on Monday?!
Well, we have 2 projects today, both bursting with color that will help you forget about the late Spring storms.
Starting with Design Team Member Rhonda Secrist Thomas' Spring Flower Offering: I love all those Vintage Seed Catalog covers tranformed into ATCs… and in a decorated tote box to hold them all.
It sounds like Rhonda is having the same issue with lingering Winter:
It snowed here two days ago, but it's April. What on earth? So my hopes are that this little spring beauty will act as an offering to Mother Nature, and bless my many hydrangeas with warm spring weather! I bet you could use one in your part of the world as well.
Here's a link to see all of Rhonda's supplies (that Market Planters Scrapbook Paper on the back of her ATC Ticket Journal is so cute!), and you can see many more photos and read more on Rhonda's blog post.

Next up (and a new treat for you!): Design Team Member Shannon Cooper
has used the new Tiny Tote Box to make the cutest little Rainbow Flower Box!
This version is 1-1/2″ tall by 1-3/4″ wide by 1-1/2″ deep, and as Shannon notes in her blog post "From a decorative firewood box in dollhouse scale, to a place for fairies to store their berry harvest, this tote is too cute. It can be transformed into many different things!"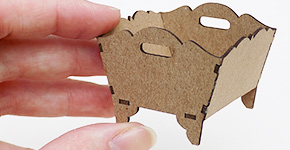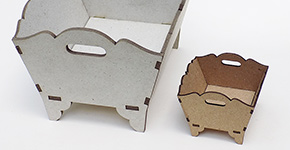 And a gift for all of you: ALL orders, now through Monday night, April 23rd (2018) will receive ONE of the new Tiny Tote Boxes (normally sold in sets of 2) FREE!


New Sale: ALL Metal Filigree is 25% off!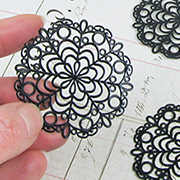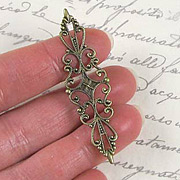 In honor of that pretty, new Bronze Harp Filigree, ALL of the Metal Filigree is ON SALE!
Over 60 options! Also including the Thin Ornate Filigree and Black Faux Wrought Iron Round Filigree shown at left and right.
The sale ends MONDAY night, April 23rd.

Hooray for the Tiny Totes & Flowers Too Giveaway!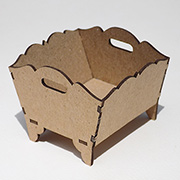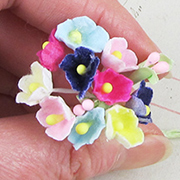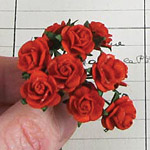 First off: EVERYTHING in Shannon's supply list (with tons of little flowers!) is in today's Giveaway! Note: the red roses from this group are included.
That means you'll get a set of 2 of the new Tiny Tote Boxes too!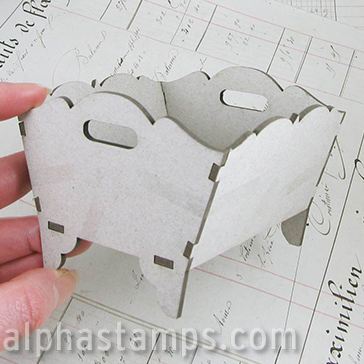 Next up: You'll need those Vintage Seed Catalog Collage Sheets that Rhonda used for ATCs in her larger Tote Box. (And you'll get that larger tote, too!)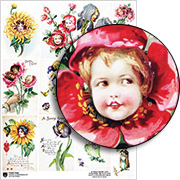 One of those collage sheets is Flower Faces… now you haven't see it in the photos thus far. It's used on the flip side (the front side) of Rhonda's ATC Ticket Journal (and yes, that ATC Ticket Journal and the Market Planters Scrapbook Paper — that I pointed out is on the back of the journal — are also in the Giveaway)!
To enter the Tiny Totes & Flowers Too Giveaway drawing all you have to do is leave a comment BELOW on this blog post TODAY or TOMORROW (the deadline is 11:59 pm PST, Friday Night, April 20, 2018).
AND tell me: Your Tiny Tote Boxes… A box of flowers? A harvest bin for fairies? A box of scrolls? A box of firewood? A magazine rack? Something else?
Don't forget to leave your (hello! correct) email address, too, so I can contact the winner; your email address does not need to be made public. Note: I'm offering free shipping, too, but only within the USA. International shipping will still apply.
Please be patient! Spammers try to post crap here a lot so comments are moderated. So if you don't see your post in the comments section, be patient and check back in a few hours before re-posting it, please!
After midnight, I'll randomly pick the winner (via Random.org).
Hey, who won the Trinket Box & ATCs Giveaway from Sunday's newsletter? That would be Peggy Manning! Congrats! Check your email for info.
Posted by Leslie, April 19th, 2018