Note: most of the links on this post no longer work, as we moved to a new Web site in 2018. But you can try searching on the same names (as links below) on the new site.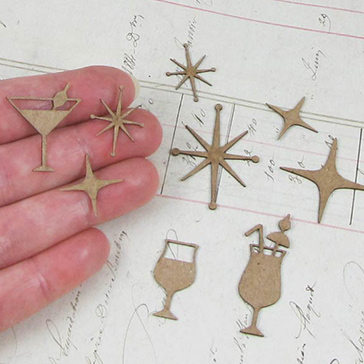 What? 1/2 off shipping! YES! Now through FRIDAY night (April 21, 2017) shipping will cost only $2.95 for orders over $50! Plus shipping is always free on orders over $100! (Both prices for orders only in the USA.)

Continuing from Thursday and ENDS TOMORROW night: Retro Cocktails & Dingbats Chipboard Set! In honor of Design Team Member Shannon Cooper's Bitty Book of Booze I created this little set of icons sized for decorating ATCs.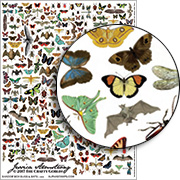 ALL ORDERS through Monday, April 17th (2017) will receive one of these chipboard sets FREE!

Also continuing from Thursday: ALL Dollhouse Miniatures Collage Sheets are 50% off! Over 60 sheets! The sale ends MONDAY (tomorrow) night, April 17th at midnight PST (April 17, 2017). View them all! See below for a few more highlights!

What a treat today! We have artwork (a flurry of artwork!) from Guest Designer Tristan Robin Blakeman AND we have a technique tutorial by Teri Calia!!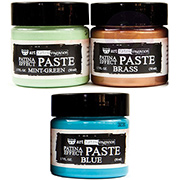 As you can see, Teri not only played with new products (thankfully, one of her favorite tasks) but the resulting frames are beautiful! Starting with the oval frame shown at right:
This weekend I was lucky enough to score several new products to try. First up was the new Finnabair Art Extravagance Patina Effect Paste Set. This set is magical! I was a little skeptical when I saw the color of the pastes as I pulled them from the box, but, as I worked with them I was quickly won over.
I applied the Brass paste, with a paint brush, to completely cover the frame. Next I opened up the jar of Blue paste and thought to myself, jeeze, that looks kinda fluorescent… but brushing it lightly over the Brass paste created an instant verdigris patina!
So when I opened up the jar of Mint-Green, I couldn't wait to see what would happen. The Mint-Green is the thickest paste in the kit and it really adds a sort of crusty-ness to the frame… the more layers you apply the more the piece seems to age right before your eyes!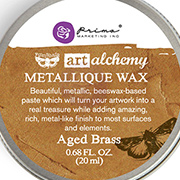 Moving onto the rectangular frame:
I've been dying to try the Nuvo Embellishment Mousse – Black Ash so decided to cover the whole frame with it. OMG! This stuff is like soft butter! It goes on so smooth and covers like a dream.
To accent the details on my frame I used the new Art Alchemy Antique Brilliance – Red Amber and Art Alchemy Metallique Wax – Aged Brass. These waxes are soft, creamy, smell good and are easily applied with a tiny brush for detail work. They cover very well too, as you can see, since I used them right over the Black Ash.
Learn more about both frame projects on Teri's blog post and see below for more of the new Finnabair products (and a chance to win some in today's Giveaway)!

Wow! What did I say about a flurry of artwork from Tristan?! He was obviously inspired by the colors and graphics in the Midnight Masquerade collection (and I love that paper line, too).
When Leslie contacted me about doing a special project for the new Graphic45 paper line Midnight Masquerade, I jumped at the chance — I love the colors in this paper collection, and the nostalgic 1930's images appealed to my sense of nostalgia and romance. I also knew nothing could give me the permission to indulge my love of over-embellishment like a masquerade! I decided to make a series of photo/memory albums of different styles and sizes.
Note: jumping ahead here… but see beautiful photos of all of these albums in Tristan's blog post.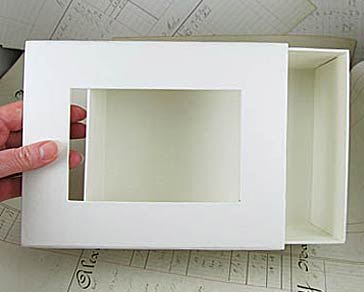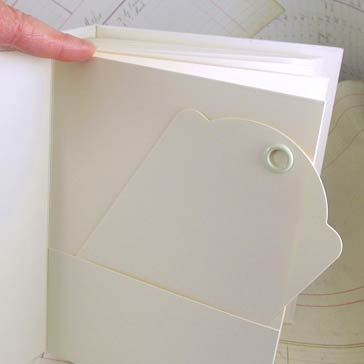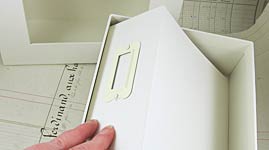 My final album for this series is a book which was designed for the new Deep Rectangle Matchbook Box and Rectangle Tag and Pocket Album. I knew all the embellishment and decoration had to be on the outside of the rectangular box, and almost everything inside the box would have to be flat, as there was no extra "real estate" to allow expansion — if the album got much thicker than it already is, it simply wouldn't fit back into its box. So, this was challenging — and a lot of fun!

I started the Matchbook Box by painting all the corners with Lumiere Metallic Acrylic Paint – True Gold — oh, I love this paint! I then covered the top with rhinestone mesh so that the entire surface was a sea of sparkle! Sweeper Fringe was then run around the window opening of the box. Check out the different color combinations available — gorgeous! I used some silver glitter on white feathers and filled a 2 Inch Glass Bottle with seed beads and specialty beads in the same colors as the paper collection. A lot of paper flowers were used and really help to give an extravagant vision. Finally, I used a mask from the Mask Set – ATC Size, outlined the basic areas and free-handed a few decorative spots with gold Cerne Relief, and painted with two colors of Fantasy and Moon paints.

My blog shows photos of each of the pages in the tag album. They are all constructed the same way (the album is already constructed). Every other page has a pocket and in one pocket there is a white tag. I chose not to add any paper to the tag, so that any additional depth would be made with photos installed in the album. I chose to use a black tag on the opposite side of the page, which had been left empty by the company. I have used some flowers for decoration, but all very flat, and not adding depth.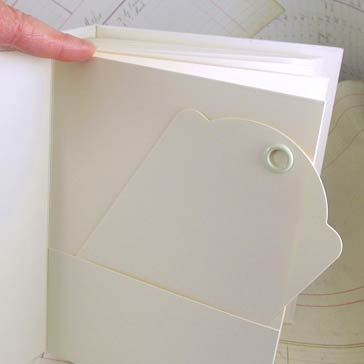 Hooray for the Best of This & That Giveaway!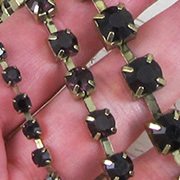 My favorite kind of Giveaway… just wandering around picking out what looks good together from the supplies in today's projects…
Starting with the new Rectangle Tag & Pocket Album: A sturdy and well-made album with 18 ivory cardstock pages (12 cardstock pages plus 6 double-sided peek-a-boo pocket pages (the pages with pockets (shown with tags) are double-sided so can also hold ephemera or photos). Also includes 6 ivory cardstock tags with metal grommets.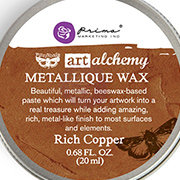 Next, Relics & Artifacts Rhinestone Chains – Amethyst (Did you notice that both Teri and Tristan used these rhinestone sets?)
New Art Alchemy Metallique Wax – Rich Copper. Nice! Some warm color to offset the purple and blue in the rhinestones and ephemera cards.
How about a set of Midnight Masquerade Ephemera Cards? That will give you a headstart to decorate the tag album (with 32 cards)

AND finally: a Mask Set – ATC Size… I love how dimensional they look with the outlining and painting by Tristan.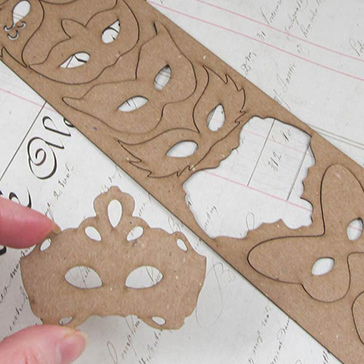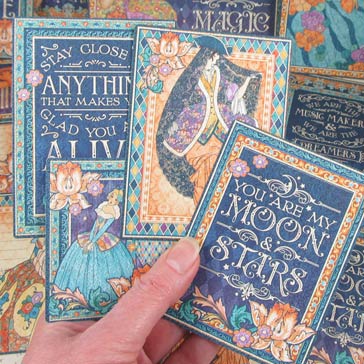 To enter the Best of This & That Giveaway drawing all you have to do is leave a comment BELOW on this blog post TODAY OR TOMORROW (the deadline is 11:59 pm PST, MONDAY, April 17, 2017)!
AND tell me: What plans do you have for the goodies in this Giveaway package?
Don't forget to leave your (hello! correct) email address, too, so I can contact the winner; your email address does not need to be made public. Note: I'm offering free shipping, too, but only within the USA. International shipping will still apply.
Please be patient! Spammers try to post crap here a lot so comments are moderated. So if you don't see your post in the comments section, be patient and check back in a few hours before re-posting it, please!
After midnight, I'll randomly pick the winner (via Random.org). So check your mailbox on Thursday morning to see who won and for the next Giveaway and Newsletter!
Hey, who won the Drinks for Hot Romance Giveaway from last Thursday's newsletter? That would be Nancy Olsen! Congrats! Check your email for info.
Posted by Leslie, April 16th, 2017