Design Team Member Lora Mahaffey is bringing you an adorable Winter Wonderland Advent Calendar straight out of an old black and white holiday movie. Only Lora's is bright and cheerful from all of the color she used on it.
"I made this one for the fab folks at Alpha Stamps and it's kind of inspired by the whimsical, fancy Mad Hatter style of the company Mackenzie Childs. The Advent Shadowbox is a good size at approx. 12×12 inches, so it makes a good statement on a mantle or tabletop. You could also wire it and hang it on a wall.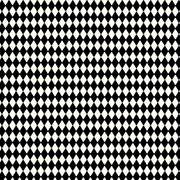 I love how the bright colors are a cheerful contrast to the black and white harlequin check on the walls. I fell in love with the Farmhouse Christmas Stripe Scrapbook Paper because of the strip of stockings toward the bottom and decided to use that on the wall. I hand-colored it with an array of Copic Markers and added lots of glitter.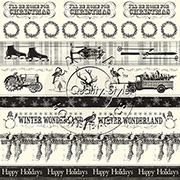 I also used glass pearls for the drawer pulls, dotting the tops of each with a little Stickles and then piping some around the base of the pearls to finish them off.
Looks like the family is coming in from a chilly ride on a one-horse sleigh! There are lots of tasty treats and a bottle of bubbly waiting to warm them up on the table!"
The Farmhouse Christmas Collection is ADORABLE and I love how Laura used it as a backdrop for the advent calendar. One certainly can't go wrong with Copics and glitter! Psst… check out the new Tim Holtz Vintage Platinum Glitter Dust, too!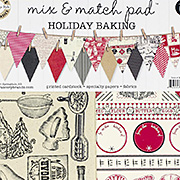 (And all of those coordinating black and white papers would be fun to play with any time of year. AND two more "Mix & Match Paper Pads" are new, too: each pad includes solid and printed cardstock, canvas, burlap and corrugated cardstock… the Holiday Baking one is calling my name!)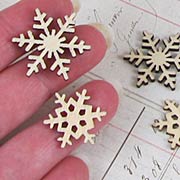 Speaking of glitter and adorable — how cute are the snowflakes on the Christmas tree that Laura colored with glitter and the kitten under the tree? You just know at any minute that kitty will be messing with the presents…
Winter Wonderland Advent Calendar Supply List
Grab your bubbly and visit Lora at her blog for more photos and details on how she made her advent calendar.


Hooray for the (Mainly) Black & White Giveaway!
With all the new papers (and the red & green papers Lora added for her advent calendar) I had lots of options to choose from for this Giveaway:
– Black & Ivory Ribbon Stripe Scrapbook Paper
– Holiday Baking Stripe Scrapbook Paper
– Gingerbread Houses Scrapbook Paper
– Farmhouse Christmas Stripe Scrapbook Paper
– Black & Ivory French Linen Stripe Scrapbook Paper
– Black & Ivory Diamonds Scrapbook Paper
– Farmhouse Kitchen Stripe Scrapbook Paper
– Double Dot Vintage Wild Berry Scrapbook Paper
– Double Dot Vintage Wasabi Green Scrapbook Paper

To enter the (Mainly) Black & White Giveaway drawing all you have to do is leave a comment BELOW on this blog post TODAY OR TOMORROW (the deadline is 11:59 pm PST, FRIDAY, November 20, 2015)! And tell me: All those graphic black and white prints: what would you make using them? Would you leave them black and white or color them? How would you color them?
Don't forget to leave your (hello! correct) email address, too, so I can contact the winner; your email address does not need to be made public. Note: I'm offering free shipping, too, but only within the USA. International shipping will still apply.
Please be patient! Spammers try to post crap here a lot so comments are moderated. So if you don't see your post in the comments section, be patient and check back in a few hours before re-posting it, please!
After midnight, I'll randomly pick the winner (via Random.org). So check your mailbox on Sunday morning to see who won and for the next Giveaway and Newsletter!
Hey, who won the Gold, Green & Red Giveaway? That would be Ginette!
Congratulations! Check your email for more info.

Posted by Leslie, November 19th, 2015