I love how well the New Mother Goose Collection coordinates with the Fall palette of the Double Dot Vintage Scrapbook Papers! The two groups are designed by different companies but they both must have had Autumn in mind. (Hey, and both groups of papers are On Sale!)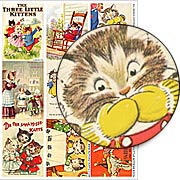 And I went a little crazy… I designed a New 3 Little Kittens ATCs Collage Sheet (one of the Mother Goose Rhymes) and I put it and the entire Mother Goose Collage Sheets Section On Sale!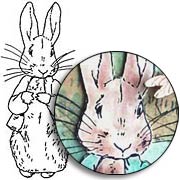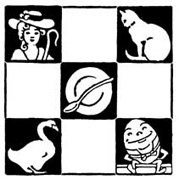 And the craziness didn't stop there: I also put the entire Nursery Rhymes Rubber Stamps Section On Sale! and put the Nursery Checkerboard Rubber Stamp On Sale! for $0.99 in honor of the new papers!
That rubber stamp section includes images from lots of rhymes and fairy tales, including Peter Rabbit, Puss in Boots, and of course: the Three Little Kittens.
But before you run off and get engrossed in the sale, check below for some beautiful new Dresden trims, and some fun little doll house furniture perfect for a shadow box. And new Tim Holtz book covers, and the FREE gift kit inspired by Rhea's banner is still available (from Thursday's Newsletter)!

Posted by Leslie, October 6th, 2013