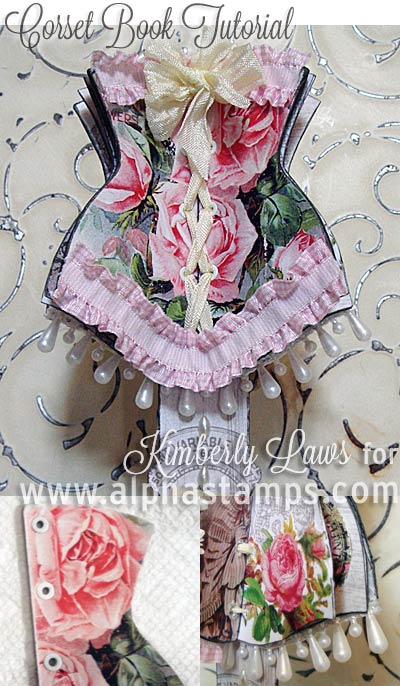 We are very excited to introduce you to our Guest Designer for March, Miz Kimberly Laws!
My family and I make our home in the heart of the Garden State, surrounded by horse stables, vineyards, and Christmas tree farms — not an "exit" in sight. My wonderful husband joins me on my weekend hunts for treasures unearthed at local flea markets, antiques malls, and junque shoppes. I am mom to two amazing young men, two furry little girls and one furry little boy.

My degree says I'm an accountant, however, I am much happier when my right brain is at work (aka play). I am blessed to have a spacious studio in the basement of our home. You can find me there at least a few hours every day. After nearly 25 years of crafting/creating/art making, I am still truly honored and humbled every time someone chooses to bring something I have created into their own home.
An accountant? Really? My huband, Slim Daddy, is a numbers man and I'm just waiting for the day he wants to sit down with me and create artwork all day long. The thought is absolutely hilarious — but I digress!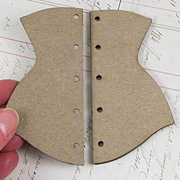 Kimberly created a gorgeous book from the New and On Sale! Die-Cut Chipboard Corsets. (And isn't that clever: the "book" has the cover in the middle, so you can open pages to the left and to right of the cover!)
Note: most everthing Kimberly used is also included in the French Corsets Kit. And check out the blog post annnouncing the kit for more coordinating goodies (including the pink ribbon and teardrop pearls Kimberly used).
The book is adorned with images from THREE of our SIX new Collage Sheets: My Graceful Figure, Fashionable Victorian Children and The Secret Out At Last. She also used some of the luscious papers from New and On Sale! The Garden Collection and embellished the book with the Teardrop Fused Pearls and adorable Pink Ruffled Ribbon — doesn't the whole amazing creation make you want to swoon?
Don't swoon just yet – because guess what? Kimberly also created a tutorial that shows you how to make your own Corset Book! Enjoy!!
Posted by MizBella, March 2nd, 2014