Holiday Closure & After-Christmas Sale
It's day THREE of this week of While the Cat's Away Sales & Giveaways!
Aw… it's cuteness overload today! And a bit of confusion regarding time as we're still on the Christmas theme for artwork but I've moved on to Valentine's Day for the new & sale items. Oh well, I think you'll like it all anyway!

We have TWO adorable shadowboxes that Design Team Coordinator Miz Bella (Kimberly Ayers) made with 2 of the 4 Mini Shadowbox Lids that were announced with the December kit. One is just below (look at that cute deer!!) and the other is down in the Giveaway section.
The cute creatures in both shadowboxes are from the same collage sheet: Holiday Animals (which is also in the December Kit).
The deer is in the Mini Shadowbox Lid – Oval and matching Mini Shadowbox (which are just 2-1/2″ wide). More info on the 2nd shadowbox is below.
See Bella's blog post for more photos & info on both projects, and you can see her supply list (again for both shadowboxes).

So… moving on: today's new papers! We have FOUR new Valentine's Day Papers! (Ok… 3 scrapbook papers and a sheet of die-cut cardstock stickers… a close-up of the sticker sheet is at right.)

AND since the scrapbook paper sale is still going on, the 3 scrapbook papers are both new and on sale at 40% off!
ALL Scrapbook Paper is on sale at 40% off ! (And that includes the NEW papers, too!)
– ALL Scrapbook Paper: Single Sheets . Over 100 items!
– ALL Scrapbook Paper Sets. Over 25 items!
AND the scrapbook paper on the Clearance Site is also on sale: now 80% off!
Back to today's news: I'm including all 4 of the new papers in today's Giveaway!
Reminder: Half Price Shipping on ALL orders (for orders shipping to USA) now through Tuesday night, January 1st! Only $2.95! Plus FREE shipping on orders over $50! More info

FLASH SALE: TODAY ONLY! In honor of today's new papers, I've put the Valentines Collage Sheets on sale at 40% off! See below for highlights of the sale section — and those 4 are included in today's Giveaway! The collage sheet sale ends at midnight, December 28th, 2018.
(Speaking of Giveaways, we have the winner to announce from yesterday's Baker's Box Giveaway. The winner is Kay W! Check your email for info about your prize package!)


Hooray for the Puppy for Valentine's Day Giveaway!
Oh, before I tell you about the swag, looks at the cute puppy dog — and Bella's clever trick to bend the puppy's paws up and over the garland (without creasing the paper). More tips in Bella's blog post.
Beside ALL four of the collage sheets in that highlight row above and ALL 4 of the new Valentines papers…
I've also included these items from Bella's puppy shadowbox:
– Holiday Animals Collage Sheet
– Mini Shadowbox Lid – Notched Corners and matching Mini Shadowbox
– 1/4 Inch Red Holly Berry Stems
– Mini Holly Leaf Garland
– Nostalgia Scrapbook Paper Pet Postage Stamps (the cute print covering the shadowbox)

Bonus: A couple more sale papers (from the Clearance Site) that work well color-wise with the rest of this group (at least with the Valentine's Day portion)! (Both shown below — and both are now 80% off!)
– Heartland Scrapbook Paper – Kiss Kiss
– Only You Valentine Kisses Scrapbook Paper
Reminder: Here's how these While the Cat's Away DAILY Sales and Giveaways work: I've gathered items around a theme and put together a Giveaway Kit that will be awarded to one lucky person.
To enter the Puppy for Valentine's Day Giveaway drawing all you have to do is leave a comment BELOW on this blog post TODAY (the deadline is 11:59 pm PST, December 28, 2018).

Don't forget to leave your (hello!) correct email address, too, so I can contact the winner; your email address does not need to be made public. Note: I'm offering free shipping, too, but only within the USA. International shipping will still apply.
Please be patient! Spammers try to post crap here a lot so comments are moderated. So if you don't see your post in the comments section, be patient and check back in a few hours before re-posting it, please!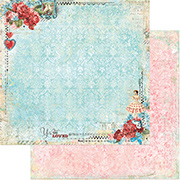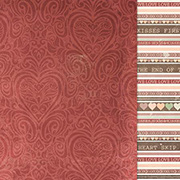 After midnight I'll randomly pick the previous day's winner. So make sure to check back tomorrow to see who won and to see what's on offer for Day 4 of the Sales & Giveaways!
More info on the Holiday Closure & Giveaway Rules.
And please remember: Our offices are now closed. The whole "While the Cat's Away" theme is 'cause I'm the only one here! For more info about shipping (which will start when the staff are all back on 1/2/19) and the sale in general, please see the While the Cat's Away…" Daily Giveaways: Year 11! overview page.
A final note: Even though our offices are closed, orders for DIGITAL Collage Sheets and Digital Images are still fulfilled in real time!
Posted by Leslie, December 28th, 2018