Remember Design Team Member Laura Carson's beautiful glass cabinets from a couple week's ago? That was the first post of a series.
Today's project is the second of many that will roll out over the next few months… all leading to building a group of miniature Parisian shops: The Streets of Paris. There will be a chocolate shop, a cafe, clothing boutique, flower shop, bookstore & pharmacy. I can't wait to see all the details! More info here.
So, on to today's project: Miniature Chocolates, Pastries, Tarts, Cakes and Candy. Wow! Laura has made a huge selection of tempting treats… in a variety of sizes and shapes (and flavors).
And the new products and techniques can be used on all sort of projects (whether making miniature sweets or not)!

Yum! I chose a photo of cakes to begin this mini tour of Laura's handiwork. A couple in this shot are pre-made cakes (I spy a few slices of Mini Sponge Cake with Chocolate Frosting at the lower left of the photo), but most are things Laura fashioned herself. There are some new molds and new polymer clay canes (new today) that Laura used to form some of these shapes, or to decorate them.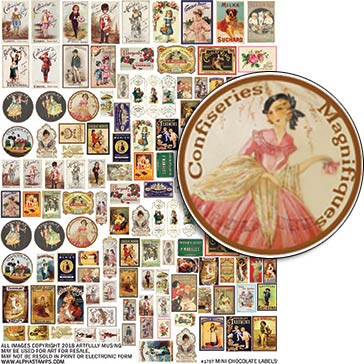 Note: there's a new Mini Chocolate Labels Collage Sheet (and coordinating Digital Images Set), both made by Laura! I love all those vintage chocolate labels! (And so easy to make a fancy box by first wrapping with Metallic Foiled Origami Paper.) You can see more of the labels in use in the photo of the chocolate boxes down in today's Giveaway (at the bottom of this page).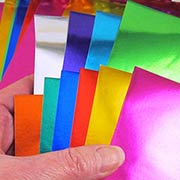 Read more (and see a video tutorial) in Laura's blog post. Note: it's actually three tutorials: there are separate videos for chocolates, patries/tarts and cakes.
You can see the full supply list for all of the today's sweets.

Wow! Laura is giving away a finished Set of Miniature Sweets that she made! Included are: a ribbon cake, ladyfinger cake, strawberry chocolate cake, orange cake, berry tart, apple tart, assorted cupcakes, fruit & nut pastries, fruit ladyfingers, assorted macarons, & a box of assorted chocolates. See the wide photo below. (I cropped out a few but you can see them all in Laura's blog post.)
All orders placed Thursday through Saturday (March 15-17, 2018) will automatically be entered in the drawing.
Note: There is a second drawing below (that everyone can enter, whether or not you place an order) — and the second drawing includes some of the supplies used to make the sweets shown below (plus some extras I picked out). You can learn how she made these sweets in her video tutorials. Both winners will be announced in Sunday's newsletter.


New Sale and New FREE Gift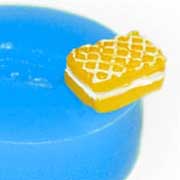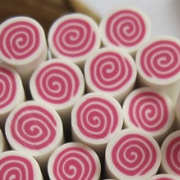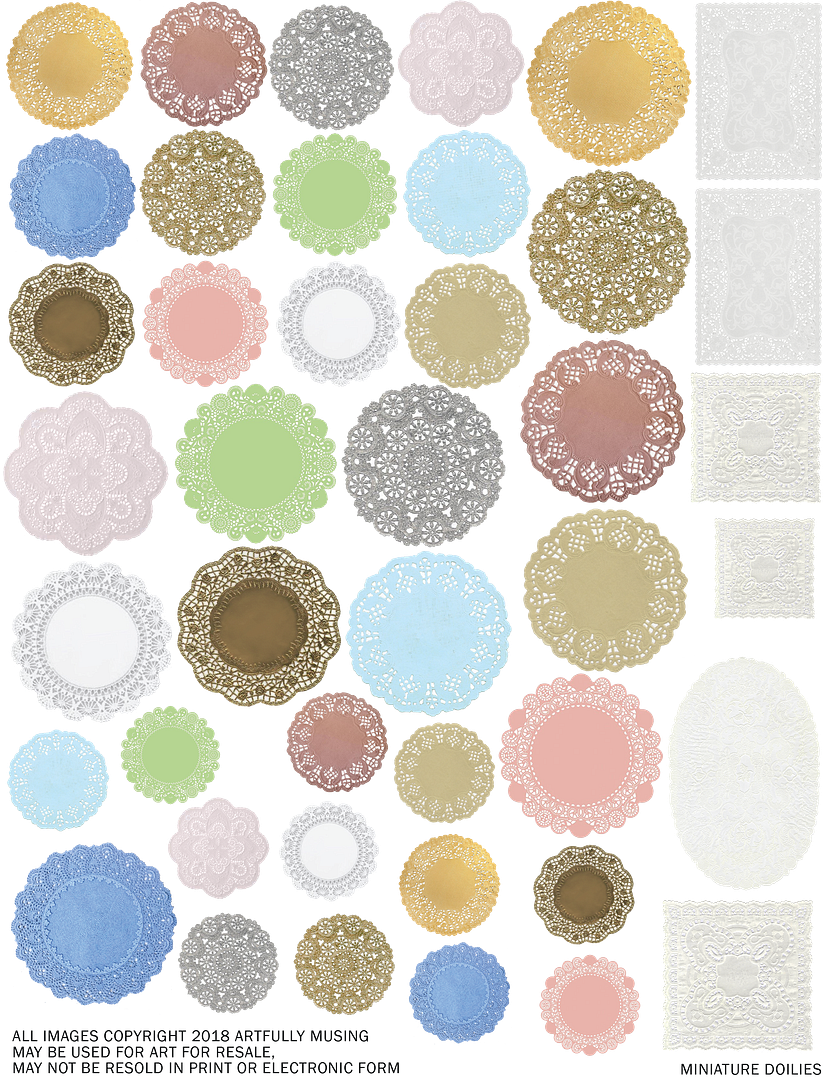 Everything in the Clay & Molds section is on sale at 25% off — the sale ends MONDAY night, March 19th. (That includes molds and polymer clay canes used in Laura's sweets!)
Over 40 items! Go check it out!

And there's a new FREE Collage Sheet provided by Laura!! The Miniature Doilies Collage Sheet shown at left is FREE! Really cute designs (and used all over the place in the photos of Laura's sweets)!
It's available on Laura's blog post (toward the bottom of the page).


Hooray for the Chocolate Boxes Giveaway!
Ok… to start out this Giveaway, first there are these items used in making Laura's finished Set of Miniature Sweets (mentioned above):
– Polymer Clay Lemon Cane
– Polymer Clay Orange Cane
– Tiny Resin Strawberries Cabochons New!
– Mini Silicone Mold – Sugar Wafer Cookie
– Polymer Clay Cane – Red & White Rolled Cake
Next up, a few items used in making the chocolate boxes shown at left:
– Plastic Serving Tray New!
– Mini Chocolate Labels Collage Sheet New!
– Metallic Foiled Origami Paper Set New!
– Narrow Blank Matchboxes
– Polymer Clay Cane – Red Hearts
To enter the Chocolate Boxes Giveaway drawing all you have to do is leave a comment BELOW on this blog post TODAY or TOMORROW (the deadline is 11:59 pm PST, Friday Night, March 16, 2018).
AND tell me: What will you make with these goodies? Mini chocolate boxes?
Don't forget to leave your (hello! correct) email address, too, so I can contact the winner; your email address does not need to be made public. Note: I'm offering free shipping, too, but only within the USA. International shipping will still apply.
Please be patient! Spammers try to post crap here a lot so comments are moderated. So if you don't see your post in the comments section, be patient and check back in a few hours before re-posting it, please!
After midnight, I'll randomly pick the winner (via Random.org).
Hey, who won the Easter BUNNIES Giveaway from Sunday's newsletter? That would be Carolyn Sullivan! Congrats! Check your email for info.

Posted by Leslie, March 15th, 2018