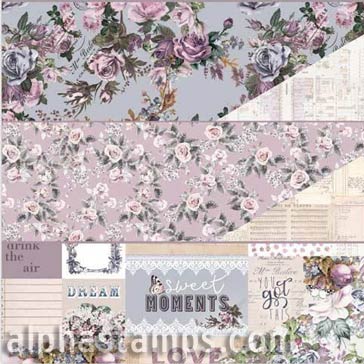 OK… this is an odd mix. We have some seriously beautiful new papers today. And we also have a fun mid-century altered tin by Design Team Member Kristin Batsel.
Let's start with the new goodies — and a related new sale.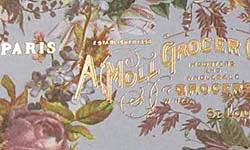 First up are 2 paper pads: Lavender Butterflies. The 12×12 pad has metallic foiling on one side of all the papers (fancy)! The 6×6 pad includes the same designs as the 12×12 pad (reduced size) but without the foiling. (Psst! I'm including one of the 6×6 pads in todays Giveaway!)
I also found a color of Liquid Pearls to coordinate. AND there are 6 new colors of Liquid Pearls!!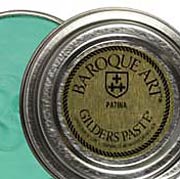 Speaking of Liquid Pearls: I just put the entire Paint, Pens & Colorants section on sale! 25% off everything from Alcohol Inks to Gilder's Paste (including the new Liquid Pearls colors!) — through Wednesday night, February 14th!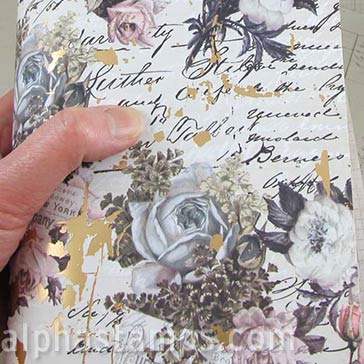 And (happy accident) the Vintage Floral Scrapbook Paper that's new today also includes metallic foiling. And though not part of the Lavender Butterflies line, I think the colors look great together (and I love the shabby chic rose print).

There's a new silicone mold today with lovely, classic cherubs & Renaissance architectural ornament.
Lastly, there are two sets of tiny stencils. The Stained Glass set would be perfect for making dollhouse-scale windows.


Moving on to Kristin's tin — plus a new free gift (and a Giveaway)!
You remember the cute little tin by Kristin last month? Today's project uses the larger blank tin.
The black & white mini stripe paper is back in stock. (Kristin love small stripes!)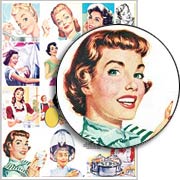 Kristin used an image from the Happy Vintage Housewives Collage Sheet (see how she replaced the tray of food with a 3D tray holding beer bottles… with tiny labels… super cute).

More photos and info is on Kristin's blog post.
See everything Kristin used (and scroll down for a chance to win them all!)
As we're almost at Valentine's Day, I've made a special Gift Kit — lots of little hearts (and one trim without): Valentine's Day FREE Gift Kit (scroll down just a bit to see a photo).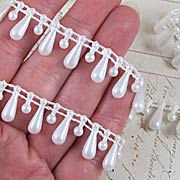 I'm including the back in stock Teardrop Fused Pearls, too (hey, there's another little project by Kristin on that page!) You could use it on a tin (or across some curtains, similar to the sweeper fringe Tristan draped across the curtains on the front of his theatre from Thursday's newsletter).
A Valentine's Day Gift Kit will be included in ALL orders now through Wednesday, February 14th (Valentine's Day)!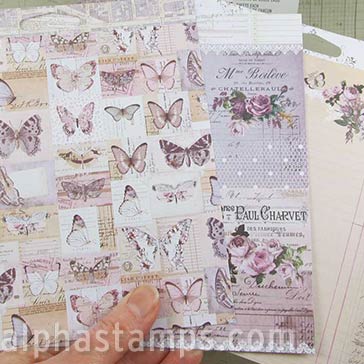 Hooray for the Snarky Valentine Giveaway!
Yes! That Lavender Butterflies 6×6 Paper Pad I mentioned above is included in this Giveaway! Plus everything in Kristin's tin!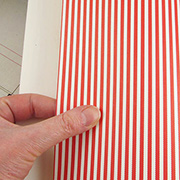 Bonus: one of the Valentine's Day Gift Kits AND some red striped paper (same size stripes as the black & white paper — in the Giveaway, too).
To enter the Snarky Valentine Giveaway drawing all you have to do is leave a comment BELOW on this blog post TODAY or TOMORROW (the deadline is 11:59 pm PST, Monday Night, February 12, 2018).
AND tell me: Sweet or sassy? Pretty butterflies or snarky housewives? What would you make in an altered tin from this group of goodies?
Don't forget to leave your (hello! correct) email address, too, so I can contact the winner; your email address does not need to be made public. Note: I'm offering free shipping, too, but only within the USA. International shipping will still apply.
Please be patient! Spammers try to post crap here a lot so comments are moderated. So if you don't see your post in the comments section, be patient and check back in a few hours before re-posting it, please!
After midnight, I'll randomly pick the winner (via Random.org).
Hey, who won the Beauty and the Beast Theatre Giveaway from Thursday's newsletter? That would be Nancy Anderson Taylor! Congrats! Check your email for info.
Posted by Leslie, February 11th, 2018