From a haunted house to spider webs (and gothic tables) this group new items is just in time to get your Halloween projects started! But first…

I love altered Altoids Tins. They're a nice small size for a quick project; they're versatile (with a lid as a container? without a lid as a shadowbox?); and they're inexpensive so I don't feel bad if a project doesn't jell.
And I love this adorable Night Witch altered tin by Design Team Member Kristin Batsel, made from one of the new Wrought Iron Altoids Tin Insert Frames!
These inserts turned out super cute! One is a mini size of the Spider Web Wrought Iron Playing Card, and the other 2 are brand new designs!
Now on to Kristin's cute art using them! From Kristin's blog post:
It's never too early for Halloween, and who better to announce its imminent arrival than the Night Witch? I was inspired by this cobweb chipboard insert and a lovely deep blue sky scrapbook paper to make (yet another) altered Altoids tin. Plus, I can't get enough of those tiny stars that I used in my "Lucky Stars" shrine last month, so they also play a starring role. (See what I did there?)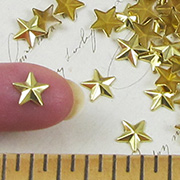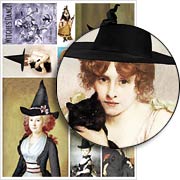 I painted the spider web insert to match the background paper. Normally, I would insert it behind the rolled lip of the tin, but on this project, I liked it sitting on top. While I had my colors mixed, I also painted the wooden stand, and then distressed it with some ink to darken it up a bit. The bat is a plastic cupcake pick with the "pick" part cut off. He's attached to the top of the tin with a little Apoxie Sculpt. I used a toothpick and some red paint to give him some glowing eyes.
I altered the witch image a bit: the hat was given a stripey band and a gold star, and outlined slightly with a gold Sharpie to make it stand out from the background. Then, to make the image more dimensional, I cut out the witch's arms and the cat from a second, identical image. I attached her left arm flush at the shoulder, and used a foam glue dot to elevate the cat and her right arm. The cat's eyes are highlighted with a little green paint and a dot of ink for pupils.
Read more on Kristin's blog post. And be sure to come back to enter today's Giveaway — that includes EVERYTHING in Kristin's supply list!)

Hooray for the Night Witch Altered Tin Giveaway!
Yes, I said it! EVERYTHING in Kristin's Night Witch Supply List is included in today's Giveaway!
I'm only highlighting a couple of the TEN spiffy items in the supply list/Giveaway:
– New Altoids Tin Insert Frames – Wrought Iron
– I've Been Mooned Collage Sheet
– Night Sky Watercolor Scrapbook Paper
Just click on this Supply List link for photos and links to everything in Kristin's artwork, which is also all of the Giveaway items!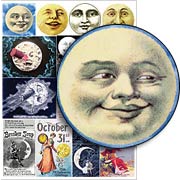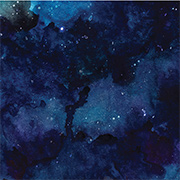 To enter the Night Witch Altered Tin Giveaway drawing all you have to do is leave a comment BELOW on this blog post TODAY OR TOMORROW (the deadline is 11:59 pm PST, FRIDAY, August 11, 2017)!
And tell me: What will you make from your Wrought Iron Altoids Tin Insert Frames? Which of the inserts do you have plans for first?
Don't forget to leave your (hello! correct) email address, too, so I can contact the winner; your email address does not need to be made public. Note: I'm offering free shipping, too, but only within the USA. International shipping will still apply.
Please be patient! Spammers try to post crap here a lot so comments are moderated. So if you don't see your post in the comments section, be patient and check back in a few hours before re-posting it, please!
After midnight, I'll randomly pick the winner (via Random.org). So check your mailbox on Sunday morning to see who won and for the next Giveaway and Newsletter!
Hey, who won the Cards & Constellations Kit Giveaway? Marykay Chisum! Congratulations! Check your email for more info.
Posted by Leslie, August 10th, 2017