NEW Cards & Constellations Kit
Maybe in honor of the big solar eclipse this month, or maybe for the end-of-summer warm nights (perfect for star-gazing), this month's kit has a mix of eclectic images and a cool blue and sepia (to downright sunny yellow) palette.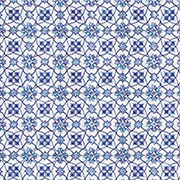 I must say: this is a pretty group! I love all the blue and tan/yellow images and new papers (love the new scrapbook papers!). Two of the new papers have mosaic patterns that would work well as the backs of playing cards (or for a tile floor — or maybe a quilt? — in a dollhouse).
And I got to use some images I've been collecting for well over a decade. Needless to say, I love them, too!

Speaking of playing cards: I designed 3 chipboard sets, one of which is in this kit: Stars Playing Card. All 3 sets have a laser-cut chipboard overlay over a solid back.
And in honor of this new kit: ALL Mythology Collage Sheets are on sale for 50% off! Now through Wednesday night, August 9, 2017. Over 30 to choose from! The sale includes the new Andromeda, Fortune and The Sun collage sheets, too!
Artwork! It's in the Cards (see the first wide photo below) is by Design Team Member Rhonda Secrist Thomas. That's just one of 4 cards she made (on the right side of photo, and the card backs shown on the left are beautiful, too — the flaming hearts cut out from the new The Celestial Spheres Collage Sheet overtop of the mosaic papers look great)! More info and photos in Rhonda's blog post here's a link to see all her supplies.
Good Fortune Fairy Pocket Cards (see the second wide photo below) is by Design Team Member Lora Mahaffey, using the same Stars Playing Card as Rhonda, but to much different effect! I think Lora is in love with Stickles Glitter Glue! More info in the Lora's blog post (including a tutorial on how she layered and colored the components). Here's Lora's supply list — and see the Giveaway below another set of cards Lora made!
More info and photos about the new kit are on the Cards & Constellations Kit page. And coordinating supplies are below and on the site.

Highlights from the New Goodies! – ALL on Sale!
Continuing from Thursday and ENDS Monday night: FREE Gift Kit!
Halloween Banner Starter Kit (3 random shapes from these 6 options)!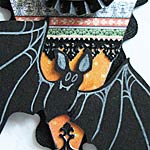 Black chipboard Halloween shapes in a good size… space to decorate and large enough for making a banner! Or you could make tags or ornaments.
You'll receive THREE of the six shapes shown in the photo at left. Random pick which of these you'll receive: Raven, Scaredy Cat, Skull, Pumpkin, Moon, Bat (shown at right, in some cute art by Design Team Member Kristin Batsel).
Free for ALL orders — through Monday night, August 7th 2017! Need more? All of the shapes are on sale!


Hooray for the Cards & Constellations Kit Giveaway!
Let's start with THE NEW KIT! That includes 4 collage sheets, 4 scrapbook papers and the Stars Playing Card!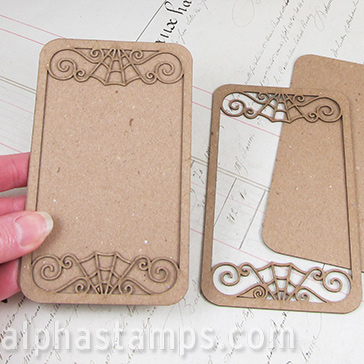 Note: there are 2 more photos of artwork below (by Lora and Rhonda), both using the new Spider Web Wrought Iron Playing Card — also included in the Giveaway!
Next: some (more) items from Rhonda's supply list — all new!:
– The Celestial Spheres Collage Sheet
– The Star Fairies Collage Sheet
– Seize the Night Scrapbook Paper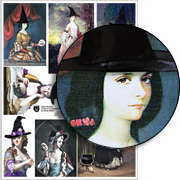 Then, some (more) items from Lora's supply list (note: Lora's list includes items from her second set of cards, shown below — I love the Snarky Witches!!):
– Double Dot Vintage Island Mist Scrapbook Paper (used on the back of her first set of cards, to make the pockets for the fortunes)
– Saucy Witches Collage Sheet
– Waterfall Stickles
Click on either of their supply list links to see photos (and links) to all those extra Giveaway items.
To enter the Cards & Constellations Kit Giveaway drawing all you have to do is leave a comment BELOW on this blog post TODAY, TOMORROW OR TUESDAY (the deadline is 11:59 pm PST, TUESDAY Night, August 8, 2017)!
AND tell me: What will you make with all of these goodies?
Don't forget to leave your (hello! correct) email address, too, so I can contact the winner; your email address does not need to be made public. Note: I'm offering free shipping, too, but only within the USA. International shipping will still apply.
Please be patient! Spammers try to post crap here a lot so comments are moderated. So if you don't see your post in the comments section, be patient and check back in a few hours before re-posting it, please!
After midnight, I'll randomly pick the winner (via Random.org). So check your mailbox on Thursday morning to see who won and for the next Giveaway and Newsletter!
Hey, who won the Steampunk to Halloween Giveaway from Thursday's newsletter? That would be Luanne Shoup! Congrats! Check your email for info.

Posted by Leslie, August 6th, 2017