Remember the post about Laura Carson's Steampunk Cat? Well, we have a treat today, as the 2-story house that that cat lives in is ready to be seen!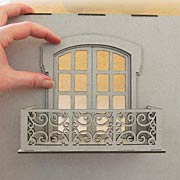 Wow! Isn't it beautiful? I love how Laura has decorated the outside of the house (and we'll see more posts — and video tutorials! — over the summer to find out how the rooms inside come together). Note: Laura has included the interior wall, floor and ceiling coverings in today's post, too — preview pic is below.
Laura started with the new Stackable Room Box French Quarter (and roof… plus some extra windows that she added to the outside).
The new room box is a chipboard kit to put together a beautiful 1:12 scale, 2-story room box (more like a dollhouse). The kit includes a balcony, door and decorative door frame, window frames for all 3 windows (each with an extra border for dimension) with each with 2 windows (with panes) that can be hinged to open. It's pretty big: the finished size is approx. 11-3/4″ wide x 19″ tall. (Psst… I had a half scale version made, too!)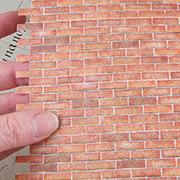 Laura used embossed brick sheets over the raw chipboard walls, then added trims from her new Architectural Trims Digital Download Set to add more details (like the keystones above the windows; they really make the house feel vintage, IMHO).
Her digital set was also used for the faux round windows on the sides of the roof (over the Slate Roofing Paper).
Here's some text from Laura's blog post. Don't forget, she has made a video tutorial, AND she is giving away a free collage sheet with scenes to put behind the extra windows, and a stained glass window image for using behind the door!
In Steamtown, on Irongate Street, is a beautiful house that has sat empty for too long. Rumor has it that a famous explorer has recently leased the house and will be moving in shortly. Gossip flies around town as the residents try to guess who will be the new tenant.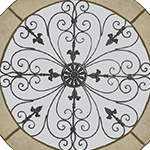 It's a diamond in the rough and how fun it will be to see just what the new tenant does with it, surely bringing their love of travel, exploration and adventure to the decor.
I've been chomping at the bit for a two story house kit and it was fun to help design it. For this project I've used it as a house, but it would make a great two story shop. The overall design lends itself to multiple facade styles. If two rooms are not enough you can use multiple kits joined together to have as many rooms as you like.
This project is just the start, in the coming weeks I'll be decorating and furnishing the rooms and adding other elements to the exterior.
Here's a link to Laura's supply list, many of which are shown below as they're new this week!

Highlights from the New Goodies! – ALL on Sale!


Slate Roofing Paper
Hooray for the Half Scale 2-Story House Giveaway!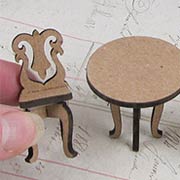 Not exactly what Laura used, but it won't take up a lot of space (if you have a small apartment). And with Laura's trims set downsized to 50%, you can make a pretty close facsimile of Laura's project (plus I'm including a couple pieces of half scale furniture to get you started on the inside). By the way, I just love that photo showing the 2 houses!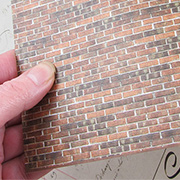 Here's what I'm including:
– Half Scale 2-Story Room Box – new!
– Roof for Half Scale 2-Story Room Box – new! (the half scale version is open on the back so you can decorate the inside like an attic — see below)
– 1:24 Antique Brick Wall Sheet
– Architectural Trims Set Download – new! (note: this is only available as a digital images set; if you cannot use digital images we'll figure out a couple similar printed collage sheets)
– Chipboard Scalloped Shingles – Half Scale
– 1:24 Round Table & 2 Chairs
– 1:24 China Cabinet
To enter the Half Scale 2-Story House Giveaway drawing all you have to do is leave a comment BELOW on this blog post TODAY or TOMORROW (the deadline is 11:59 pm PST, Monday, July 10, 2017)!
AND tell me: How will you decorate your 2-story house/room box? (inside and out?) Bonus: I am always trying to find more half-scale furniture… anything in particular you'd like?
Don't forget to leave your (hello! correct) email address, too, so I can contact the winner; your email address does not need to be made public. Note: I'm offering free shipping, too, but only within the USA. International shipping will still apply.
Please be patient! Spammers try to post crap here a lot so comments are moderated. So if you don't see your post in the comments section, be patient and check back in a few hours before re-posting it, please!
After midnight, I'll randomly pick the winner (via Random.org). So check your mailbox on Thursday morning to see who won and for the next Giveaway and Newsletter!
Hey, who won the Tale of the Merpeople Giveaway from Thursday's newsletter? That would be Marilyn Ray! Congrats! Check your email for info.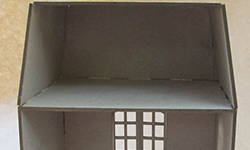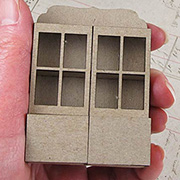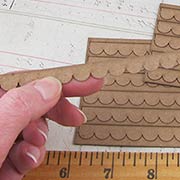 Posted by Leslie, July 9th, 2017