Hm… what are you in the mood for? A summer getaway? Diving into Fall and starting Halloween early? I think I've got both options covered!
ALL Lace has just been put on SALE at 50% OFF! So that includes the 2 black lace ribbons in the gift kit! NOW through Monday night, August 1st!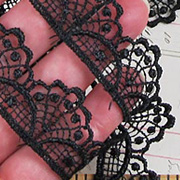 NEW Goth Parasol FREE Gift Kit! These kits are FREE for ALL orders, now through SATURDAY NIGHT, July 30, 2016 (or until the kits are gone)! I know you guys are just getting into the Halloween spirit, and I don't want to break the spell! So even though I had intended these exclusive chipboard umbrellas to be a summer, beachy kinda thing (as an extra shape, similar to the Seaside Decor & Beach Umbrellas): I've decided to go a whole 'nuther way! So I thought about adding some black lace and turning the umbrella into a parasol. Then one thing led to another and I suddenly had 6 papers and 2 trims! Learn more.


Wow! Design Team Member Betsy Skagen has created a whole seaside (lakeside?) scene including realistic water! (See the wide photo below for the entire scene, and the photos at right for some close-ups).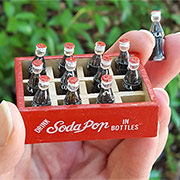 "Nothing defines summer more than a sunny day at the beach — the sound of waves hitting the sandy shore, wooden docks, children laughing and cold drinks.
"I captured an idyllic summer moment by making a miniature scene with realistic water and sand, a bait and snack shack and an old wooden dock that is actually made from paper.
"This was my first attempt at making any kind of water scene bigger than a trickling fountain. I wasn't sure if I could pull it off, but I am happy with the results. I love how the waves crest, curl and crash and how the sunlight reflects all the different blues."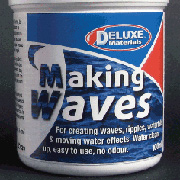 Betsy explains the steps (and shows lots of photos) of how she created the waves, from carving foam core as a base to painting with multiple shades of acrylic paint, and using Making Waves Resin Water to build up the waves (and to create the standing water at the sandy shore).
Many more photos and tips are on Betsy's blog post.
See everything Betsy used to create Summer at the shore — an altered art miniature beach scene with bait and snack shack in her Supply List. (And don't forget to come back and enter today's Giveaway — as many items from Betsy's Supply List are included!)


Hooray for Summer at the Shore Giveaway!
This prize includes all of these goodies from Betsy's Summer at the shore — an altered art miniature beach scene with bait and snack shack Supply List:
– Miniature White Beach Chair
– Seaside Decor & Beach Umbrellas
– Miniature Metal Wash Tub
– Miniature Ice Cubes
– Mini Soda Pop Bottles in Crate
– Fishtales Collage Sheet
– Children at the Beach Collage Sheet
– Cabana Row House Set
– Blue Crystal Pitcher with 4 Tumblers – Kit
Just click on this Supply List link for photos and links to all of the items in the Giveaway!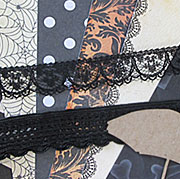 Bonus: One of the Goth Parasol FREE Gift Kit.

To enter the Summer at the Shore Giveaway drawing all you have to do is leave a comment BELOW on this blog post TODAY OR TOMORROW (the deadline is 11:59 pm PST, FRIDAY, July 29, 2016)! And tell me: What is your favorite technique or tip from Betsy's blog post? How she made the water? Or the pier? Or the Bait and Snack Shack? Something else?
Don't forget to leave your (hello! correct) email address, too, so I can contact the winner; your email address does not need to be made public. Note: I'm offering free shipping, too, but only within the USA. International shipping will still apply.
Please be patient! Spammers try to post crap here a lot so comments are moderated. So if you don't see your post in the comments section, be patient and check back in a few hours before re-posting it, please!
After midnight, I'll randomly pick the winner (via Random.org). So check your mailbox on Sunday morning to see who won and for the next Giveaway and Newsletter (with a monthly kit announcement)!
Hey, who won Building Texture on a Bookcase Giveaway? That would be Amy! Congratulations!
Posted by Leslie, July 28th, 2016