Note: most of the links on this post no longer work, as we moved to a new Web site in 2018. But you can try searching on the same names (as links below) on the new site.


Here's all the details for our big post-Thanksgiving (through Cyber Monday) sale:
1. I've organized the sale items into daily themes — and TWO related Giveaways will be drawn daily! One will be for a random comment on that day's blog post; and the other will be to one lucky shopper! Your order will be entered into the drawing automatically (for example: shoppers who make a purchase from 12:01am Friday through 11:59pm Friday (PST) will be included in the drawing for Friday's themed kit).
And: all orders during all four days of the sale will be entered into a drawing for a $100 shopping spree!
Bonus: Artwork (and tutorials) by The Design Team on all 4 days of the sale! The preview at right is by Laura Carson (for the Friday Theme: The Toy Shoppe)! (Oooh! What else is in that Victorian scene?!) Check the blog (or your email inbox) on Friday morning for details and all the pretty new sale items!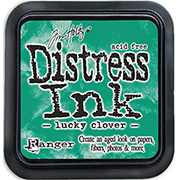 I can't wait! OK, before the sale days even start, there are some brand new things already on sale:
New! Tim Holtz Lucky Clover Distress Color Products are ALL on sale!

New! Saint Nicholas Scrapbook Paper Set is brand new and has just been put on sale at 40% off!
Speaking of scrapbook paper: ALL scrapbook paper is on sale!
– New mark-downs! Christmas Paper Section (pads and single sheets).
– Scrapbook Paper: Single Sheets
– Scrapbook Paper Sets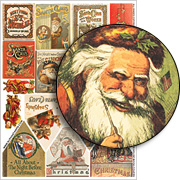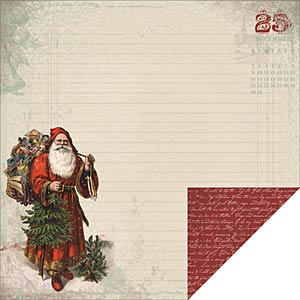 New mark-downs! ALL Christmas Collage Sheets are on sale! (that's a BIG section!)
ALL Christmas Charms are on sale!
New mark-downs! ALL Christmas Rubber Stamps are on sale!
2. Free gift for every order over $25! Four mini kits, also designed to coordinate with the four main daily themes, have been created just for this sale! No need to add anything to your cart — all orders over $25 (before tax or shipping) will receive the mini kit for that day. Not to worry: EVERY order will receive a little themed gift, too!
3. Sale items are first-come, first-served so don't wait too late to place your order. (No rain checks or backorders… you'll be refunded if we sell out before your order was placed.)
4. The sale will start Friday, November 27, 2015 at 12:01am PST and end at 11:59pm PST on Monday, November 30, 2015.
Have some yummy dinner, then have fun shopping!

Posted by Leslie, November 26th, 2015