Hey, it's Monday, the final day of the 4-day "Black Friday" sale! Today's theme is 12 Days of Christmas.
Before I hand this post off to Miz Bella (Kim Ayers), here's a short recap on how these themed sale days work (and news on sale items continuing beyond today!):
Each day I'll gather new (and current) items around a theme. And I'll pulled together a lovely Giveaway Kit made from those goodies that will be awarded to one lucky customer.
If you order on Monday you'll automatically be entered in the drawing for the Monday Giveaway Kit, which is pretty much everything Laura Carson used in her 12 Days of Christmas Ornaments! (I omitted a bunch of duplicates so the photo wouldn't seem like a sea of tan chipboard!)
And I also threw in two new items:
Et Cetera Noteworthy Journal Blank Book (On Sale at 50% off! and the related Christmas Ornament Starter Gift Kit (more info on that FREE gift kit is below).
PLUS: everyone who places an order during the 4-day sale will be entered into a drawing for a $100 shopping spree! Click here for more info on all the gifts & freebies going on during the sale!
Hey, and who won yesterday's Paper Houses Giveaway? That would be Jo Ellen Milano!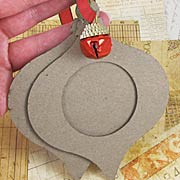 Free gift for every order over $20! The photo at left is a preview of the Christmas Ornament Starter FREE Gift Kit that will be included as a gift for every order over $20 on Monday, December 1, 2014! How cute! A die-cut chipboard ornament PLUS matching overlay (with a window cut-out) and a set of vintage-inspired papers and a bit of ribbon (and a jingle bell)! Like a mini version of the ornament set Laura used for all 12 of her ornaments!
Note: this is the final mini kit being announced with the Black Friday Sale. BUT I'm willing to keep this free kit on offer through THIS Wednesday, December 3, 2014 — though paper selection may vary if we run out after today. No need to add anything to your cart — all orders over $20 (before tax or shipping) will receive the Christmas Ornament Starter Gift Kit.
AND note that the Christmas sale sections highlighted in the Thanksgiving preview (and that are repeated at the bottom of this newsletter) will remain On Sale after today!


Today's Theme: 12 Days of Christmas

Design Team Member Laura Carson has been a busy little elf, creating a sweet set of ornaments for the Twelve Days of Christmas.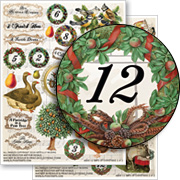 Never one to disappoint us with her creativity, Laura has put together a New and On Sale! 12 Days of Christmas 2-Sheet Set. The collage sheet set has images (and tags with text, overlaid on sheet music) from the 12 Days of Christmas lyrics. Even better, this set also coordinates with the 12 Days of Christmas Collage Sheet that Laura created for last Christmas.
Laura put her ornaments together with the New and On Sale! 12 Days of Christmas Chipboard Ornament Set. The ornament set contains 4 each of 3 shapes (round, teardrop and a wider teardrop) that vary from 4″ to 5″ tall (and 3″ to 3-3/4″ wide). Pretty good sized ornaments, and I think they'd also make great tags for presents.
If I had to just pick one ornament, I'd have to choose Day 9, Ladies Dancing. I love the New and On Sale! Glittered Fern Leaves and the contrast against the Sugared Berry Clusters. And those adorable New and On Sale! 15mm Bronze Bow Connector Charms!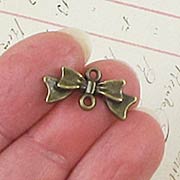 Then there is the stunning Day 2, Turtle Doves, with its mix of fall-foliage-colored leaves mixed in with the Lacquered Holly & Berry Picks.
Also new are the Wide Chipboard Teardrop and the Round Chipboard Teardrop Ornaments with Windows. Both designs have a "window" and they would layer over the 12 Days of Christmas Ornament Set perfectly.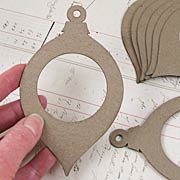 If you punched a hole in the bottom center, added a jump ring and a Christmas Charm, that would be super cute! (And note: that Christmas Charm section is On Sale! Check out that list of Christmas-y Sale categories at the bottom of this newsletter.)
You can view Laura's Supply List, and then head on over to her blog to see all 12 Days of Christmas Ornaments.

Highlights of Today's New Goodies – All on Sale! View All
Posted by Leslie, December 1st, 2014