Note: most of the links on this post no longer work, as we moved to a new Web site in 2018. But you can try searching on the same names (as links below) on the new site.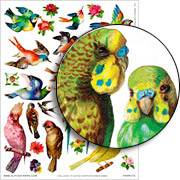 Drum roll please… the winner of the Budgie Birdcage Giveaway is Sheila Johnson! Please check your email for my message about getting your mailing address.
Thank you to everyone else for playing — and stay tuned: I have some more Giveaway & Contest ideas brewing. (Sign up for the Alpha Stamps Newsletter if you want to be notified of the next Giveaway.)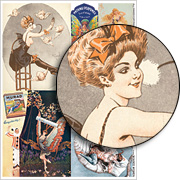 Reminder: the Sale on the ENTIRE Beach Theme end tonight, July 27th!
And the offer of a free Winged Women Collage Sheet also ends tonight; more info here.
AND the Christmas in July Sale also ends tonight!
thanks!
Posted by Leslie, July 27th, 2013