Remember the Poe Configuration Book by Teri Calia from a few weeks ago? Well, Design Team Member Rhea Freitag has use the same 9×12 Shadowbox Book as a starting point and has created the gorgeous Well Traveled Shadowbox Book shown at right!
There so much to look at and discover in all those little cubbies. Here's a couple ideas how to get a closer view: all of the featured items below (all of which are On Sale!) have close-up photos of Rhea's project on the product pages, OR you can view all the photos of Rhea's project in the Gallery, OR you can wander over to Rhea's blog to learn a little about her inspirtion for the project!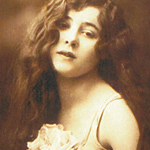 But don't forget to wander back, because there's also a new group of collage sheets designed by Tracy Roos! And ALL of Tracy's collage sheets are On Sale! (Including the 6 new collage sheets, too… Like the Gothics Collage Sheet at left!)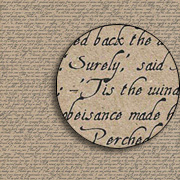 Plus it's starting to look a little like Halloween around here! I know from your emails that I'm not rushing that holiday one little bit. So check out that New paper with the text of Poe's "The Raven" printed in a calligraphic script! More info below!




Featured Products in Rhea's Shadowbox – All on Sale!
Posted by Leslie, June 16th, 2013