Drum roll please… the winner of the Golden EARrings Giveaway is Julie-anne Hassall! (Please check your email for my message about international shipping options.)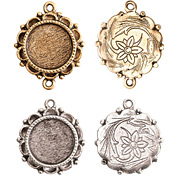 Thank you to everyone else who placed an order (aka: who entered the drawing) on Sunday–Monday.
Also, don't forget the Special Notices mailing list (to be notified when contests, giveaways or swaps announced). If you already receive the newsletter, after you enter your email address you'll get instructions on updating your profile to include the second mailing list.
thanks,
Leslie
PS: The related 5 Golden Rings Giveaway is still open! You've until Sunday night at midnight, December 16, 2012 to enter,
Posted by Leslie, December 13th, 2012