Lynn Stevens, Idaho, USA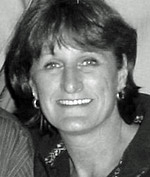 I have been involved with art throughout my life. For the last 11 years I have had my own Mural and Faux Painting business and in my spare time I enjoy making altered art, stamping and designing jewelry. Most often I love to incorporate vintage or found objects into my art.
Current Design Teams I create for in addition to Alpha Stamps are Artistic Outpost, I Brake For Stamps, Oxford Impressions, Gingersnap Creations and have been a Guest Designer for Technique Junkies and Scrolls work. Publications I have been published in are many issues of Stampington magazines and Altered Arts. I was also the Alpha Stamps Guest Designer for April, 2010.
When not in my studio you can find me combing through junk shops, antique stores or yard sales looking for undiscovered treasures to use in my art! Visit Lynn at her blog or at her Etsy store.
See some examples of Lynn's artwork.

Posted by MizBella, February 29th, 2012