Shannon Sawyer, Arizona, USA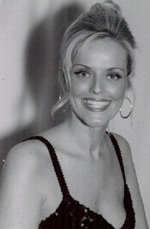 I have been stamping, doing collage and mixed media artwork for over eleven years now. I started stamping when I stopped working a daily M-F, 8-to-5 job due to a disability and I've been in love with stamping and mixed media ever since.
I have been lucky enough to be published in the various Stampington magazines multiple times and I am now an On Call Artist for the Stampington family. It's always such an honor and it never ceases to amaze me when my work is chosen. I have been a Guest Designer for Alpha Stamps several times and I am so excited to now be on the Design Team!
I reside in Gold Canyon, Arizona which is a breathtaking part of the Arizona desert. I keep busy working on my artwork and spending time with my family and friends who I cherish.
Please stop by and visit my blog, SaturdayVille.
See some examples of Shannon's artwork.

Posted by Leslie, August 15th, 2011