Note: most of the links on this post no longer work, as we moved to a new Web site in 2018. But you can try searching on the same names (as links below) on the new site.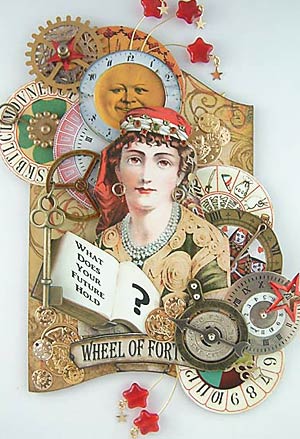 We're hosting a Gypsy Fortune Teller Swap using Concertina Chipboard Pennants!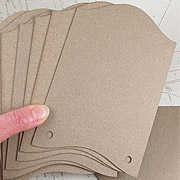 Gypsy Fortune Teller! You could make your Gypsy Fortune Teller a palm reader,
tarot card reader, tea-leaf reader, part of a traveling show, or…?!
This swap will be 3 for 3: create 3 different "pages" and receive 3 in return, all by different artists! Artwork will be due September 4, 2012.
And there's a HUGE Gypsy Swap Supplies Sale (including FIVE fabulous NEW Collage Sheets designed specifically for this swap)! More photos and links to the new collage sheets are below.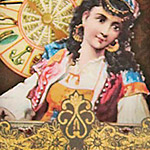 Beside the wonderful samples from the Design Team on this page, view more artwork in the Gypsy Fortune Teller Swap Gallery!
The Wheel of Fortune Tarot Card at right is by Laura Carson. And the sample at left is by Kristin Batsel.
More info about the swap. (And lots more art samples!)
And don't forget to look below for new papers, charms, and gorgeous beads and fringes — and an announcement about a Blog Hop on July 19th. You could win some fabulicious prizes from the Design Team Members, as well as a grand prize — a free kit of art supplies chosen by Alpha Stamps for the Gypsy Fortune Teller Swap!

Posted by Leslie, July 16th, 2012