Before Miz Bella introduces TWO mad scientist projects(!!), there's are 2 announcements:

– FIRST, the Mini Labels Gift Sheet announced in last Thursday's newsletter is still on offer! FREE for all orders, regardless of order size! AND if you spend $20 or more on an order, I'll include a couple tiny bottles, too! And did you see the new Potion Bottles Sampler Set?

NEXT, it's that time of year (and I cannot believe it's almost September!)… Only 1 week (Oh!) until Laura Carson's annual Halloween event, and this year is a Haunted Village!! See Laura's site for a free collage sheet offer starting now!


It's the end of the month, and Design Team Members Rhonda and Katie have two projects for you, and both have created mad scientist labs!
First up is Rhonda with The Mad Laboratory. This month's Alpha Stamps Cemetery and Add-On Kits are just too fun, especially if you like to create dark art at times like me! My father always asks me how I come up with these things in my head, but I don't know the answer. It's like this outpouring of ideas that flows out of my imagination and the pieces just all fall into place. I received a mini brain as a funny gift, and from there it all fell into place. I had the perfect doll, missing the top of her head and the brain fit in perfectly as if it were once a part of her making."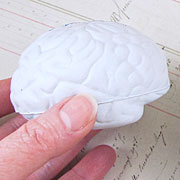 Oooh, how perfectly crepeldah! The doctor is pining away for his lovely creation complete with her exposed brain and glowing red demon eyes. How very clever, check out the table that Rhonda talks about:
"For the doctor's table, I used the wood drawer from the collage sheet Secret Spell Book Parts Two along with some matchsticks that I colored using Distress Stain. Very simple to make and some wonderful work space for the laboratory."
I also like how Rhonda cut one of the Mini Black Wrought Iron Fence to use as a grate over her window (see the photo at right).
The Mad Laboratory Supply List
Visit Rhonda's blog for tips on how she installed the Red Demon LED Lights into the doll head and more pictures!

Katie's Dr. Drake's Lab Oratory is quite the mad scientist paradise with many hidden secrets just waiting to be discovered! Katie used quite a bit from the Magic Potions Kit and an ATC Book Box to create her laboratory.
And if you peer through the top of that fabulous (large) hour glass, you can see the edge of the new Steampunk Doilies.
Katie also used some all-time favorite papers: the Rare Oddities 8×8 Paper Pad and 6×6 Paper Patterns and Solids Pad.
Dr. Drake's Lab Oratory Supply List
Visit Katie's blog for more details about the dastardly Dr. Drake!


Hooray for the Mad Scientist Giveaway!
I'm going to start with some new things NOT shown in the photo at right:
– Those black Steampunk Doilies (yum)
– A Bronze Lucky Cat Charm
– A set of 1 Inch Wrought Iron Bronze Connector Filigree
Then moving on to those in the photo at right (left to right starting with the top row):
– 17mm Bronze Diary Keys (new)
– Skeleton Slide Mailers Collage Sheet (used in both of today's mad scientist projects)
– Set of 3 Tiny Keys on Ring (new)
– Tiny Magic Books & Potions Labels Collage Sheet

– The Sun Large Bronze Filigree (new)
– Secret Spell Book Parts One Collage Sheet
– Bronze Skate Keys (new)
– 40x30mm Halloween 3D Skull Cameo (you might not have recognized him in Katie's artwork, all gussied up in gold and wearing a crown)
– Cute Bronze Cat Charms (new)
And one of those cute little Mini Labels Gift Sheets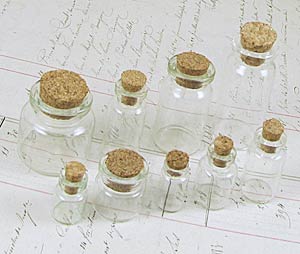 To enter the Mad Scientist Giveaway drawing all you have to do is leave a comment on this blog post TODAY or TOMORROW (the deadline is 11:59 pm PST, Monday Night, August 31, 2015. AND tell me what you'd make from this collection! AND most creative comment wins a 2nd set of all 3 new keys in the Giveaway!
Don't forget to leave your (hello! correct) email address, too, so I can contact the winner; your email address does not need to be made public. Note: I'm offering free shipping, too, but only within the USA. International shipping will still apply.
Please be patient! Spammers try to post crap here a lot so comments are moderated. So if you don't see your post in the comments section, be patient and check back in a few hours before re-posting it, please!
After midnight, I'll randomly pick the winner (via Random.org). So make sure to check back to see who won! And check your mailbox on Thursday morning for the next Giveaway and Newsletter!
Hey, who won the Potion Bottles Sampler Giveaway? That would be Ginette P! (And she replied to my question "Tell me which of the tiny labels on those collage sheets you plan on using on your bottles (and/or what other kinds of labels you'd like to see)": I like the witchy labels best.)
Posted by Leslie, August 30th, 2015