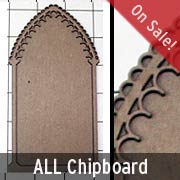 Before jumping into Miz Bella's introduction of Katie Zoey Ho's glorious artwork, a reminder: ALL Die-Cut Chipboard is ON SALE for 20% off! Sale Ends Tuesday night, May 26th. Hey, what's that shrine over on the right? That's the Arch Top Reliquary.


Design Team Member (and resident Alpha Stamps curiosity) Katie Zoey Ho is up with her offering that gives a different twist on the Run Away and Join the Circus Kit! I couldn't have written a more delightful post myself; so I'm going to let Katie do all the talking!
"My Venetian Masquerade Carnival Curio Shoppe is owned by this man known as "The Man who Knows" for this week's Alpha Stamps newsletter project highlight. This Man has a pretty much unique curio shop (I should say) because he has this gigantic Venetian mask mounted on top of his shop.
As you enter his shop, your soles will be welcomed by the velvety touch of this imported Persian Regal carpet (made from Faux Suede Sheets)! I'd have to warn you to enter the shop bare-footed as you cannot afford to dirty his expensive carpet. What houses inside his shop are various curio items ranging from a variety of carnival masks, buttons & badges, clocks & watches, jokers posters, playing card suits, a Hurricane lamp, a Magician's top hat to even a Holy Bible.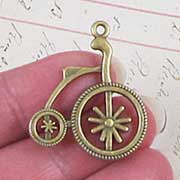 Along with this shop, he has a trunk of various clown masks, props and shoes. What he always brings along is his little black suitcase containing various Magician wands and you wouldn't want to miss getting one! And interestingly, he loves riding his penny-farthing bike around and tends to keep it in his suitcase."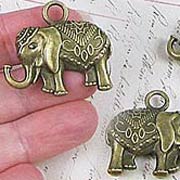 Really, I shouldn't give any more away to Katie's story — but there is MORE and some of it has to do with stinky, rich elephants. Can't tell you any more though or The Man Who Knows will know it was me; and he'll send them to my house. With dogs and teenagers creating a scented wall of voodoo at my house already, I certainly don't need any more help in the stinky department!
Check out the supply list; then head on over to Katie's blog. She has tons of pictures for you to look at as well as a tutorial showing you how to make the suitcase AND the magic wands!


Hooray for the Curio Shoppe Props Giveaway!
Chosen by The Man Who Knows!
Starting with these goodies from Katie's Venetian Masquerade Carnival Curio Shoppe (note: that's a link to photos of ALL the supplies… and there are a lot!):
– Run Away and Join the Circus Kit (includes Vintage Magician Posters, Circus Performers #1, and Reversible Clowns Collage Sheets)
– Victorian Bicycle Charm (New!)
– Clowns #3 Collage Sheet
– Carnival Scrapbook Paper – Sideshow
– Blank Matchboxes
– 3cm Tall Bronze Elephant Charms
– Bronze Playing Card Suits
– Antique Queen Mask Charm
– Chipboard Steamer Trunk
– Fancy Gold Buttons in Tin
– 25mm Round Antique Bronze Setting
– 18x13mm Oval Filigree Setting
Then I added these NEW items that aren't in Katie's artwork:
– 20mm Silver Elephant Charm
– Bronze Ganesha Pendant
– Tiny Bronze Elephant Charms
– Pointed Scallop Chipboard Pennants – Baby
To enter the Curio Shoppe Props Giveaway drawing all you have to do is leave a comment on this blog post TODAY, TOMORROW OR TUESDAY (the deadline is 11:59 pm PST, TUESDAY NIGHT, May 26, 2015 — I'm giving you an extra day as some folks are traveling for the Memorial Day holiday weekend here in the US). AND tell me which part of Katie's Curio Shoppe you like best (and why). Here's a repeat of the link to Katie's blog post.
Don't forget to leave your (hello! correct) email address, too, so I can contact the winner; your email address does not need to be made public. Note: I'm offering free shipping, too, but only within the USA. International shipping will still apply.
Please be patient! Spammers try to post crap here a lot so comments are moderated. So if you don't see your post in the comments section, be patient and check back in a few hours before re-posting it, please!
After midnight, I'll randomly pick the winner (via Random.org). So make sure to check back to see who won! And check your mailbox on Thursday morning for the next Giveaway and Newsletter!
Hey, who won the Chipboard Circus & Posies Giveaway? That would be Christy! (And she commented: "I see so many fun possibilities for these awesome trunks and minis! I love the velvet flowers, the colors are all pretty and really blend well together. I think the blue is my favorite. It's a rich, color saturated blue-and versatile. You could use it for decorative touches for most any season or holiday.") Please check your email for my message about getting your mailing address.
Posted by Leslie, May 24th, 2015