A quick announcement before Design Team Coordinator Miz Bella (Kim Ayers) introduces TWO fabulous projects by Nichola Battilana:

There's exciting news (just below Nichola's artwork) about a Collage Sheet Sale and FREE Collage Sheet offer!


Coming in by the seat of her eensie, weensie, polka-dot fairy pants is Design Team Member Nichola Battilana with two projects for the Cute As A Button Kit and Add-On Kit!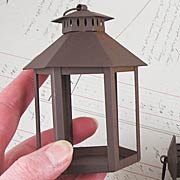 First up — A fairy small enough to sit in a thimble is worthy of ee cumings in the Cute As Buttons Gazebo. The gazebo is made from a Rusty Metal Lantern and is transformed with just a bit of white acrylic paint, paper and Thin Looped Dresden. The gorgeous butterflies on the gazebo are from the Montage Mercantile Scrapbook Paper that comes in the Cute As A Button Kit . That particular sheet is so versatile (and incredibly thick and lush) that I ordered SIX sheets of it to keep on hand, it's my new favorite paper! Nichola said:
"The gazebo is the perfect spot for faeries to sit in thimbles and darn socks, surrounded by Small Wooden Spools and those delightful 4mm and 6mm Doll Buttons."
Nichola's second project is a small Butterfly Vignette Box that thankfully (purely for my own selfish sake), it is not done up all sweet and sugary. Seeing too much of the sweet stuff can make me irritable and say or write horrible things! At least so I've been told. Anyways, this piece is nice and beat up, distressed to hell and back, sanded, then beat up again (and I'm quite sure Nichola probably had her crew of naughty fairies she keeps on hand for odd jobs kick the box a few times as well before she was satisfied with it). It is covered on the outside with Yesterday Papillon Scrapbook Paper, miniature trade card images from the Thread Trading Card Cuties and Sewing with Kitty Collage Sheets and topped off with an Ornate Metal Key – Antique Brass.

The box Nichola used is a (New!) Black Display Box With Wrap-Around Lid. It's very much like the Mixed Media 5×5 Box, only without the window and it fits in the palm of your hand. About this project Nichola said: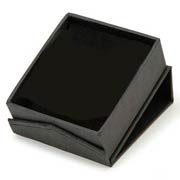 "The papers on the interior are from the Sew Lovely 6×6 Paper Pad. They totally remind me of the inside of an antique steamer trunk I have. Amid all this grunge and distressing is a beautiful little vignette of butterflies and flowers. An intimate, quiet moment that reflects the sentiment "Oh, the world wasn't so big… it was wonderful." I like the surprise of something small and pretty beneath the dust and grime. It's like hope, or star-shine through the dark."
It is a gorgeous box, tattered and worn on the outside but within, such a sweet sentiment that it holds. We have two supply lists for you. The Cute As A Button Gazebo and the Butterfly Vignette Box. Nichola has two blog posts as well, with more eye candy and details: the Gazebo and the Butterfly Vignette Box.
But don't forget to come back, and enter the Fairy Gazebo Giveaway drawing (info below) that includes many of the items from BOTH of Nichola's artwork!


ALL Collage Sheets On Sale!
PLUS for every $20 you spend, you can pick out a FREE Collage Sheet! Spend $40, pick out 2; spend $60, pick out 3, etc. The "pick out a free collage sheet" offer has expired BUT check the current newsletter for a NEW FREE collage sheet promo!


Hooray! A Fairy Gazebo Giveaway!
I picked out quite a few of the items from Nichola's Butterfly Vignette Box AND Cute As Buttons Gazebo (note: those are links to photos of all the supplies):
– Black Display Box with Wrap-Around Lid
– Yesterday Papillon Scrapbook Paper
– Thread Trading Card Cuties Collage Sheet
– Tiny Green Leaf Garland
– Bronze Branch Connectors
– Sewing with Kitty Collage Sheet
– Rusty Metal Lantern
– Montage Mercantile Scrapbook Paper
– Wood Mini Spools
– Doll Buttons – 6mm Mix
And some random bits of ribbons or fringe…
AND these NEW items — ALL On Sale!:
– Mini Rabbit Figurine (look at that adorable bunny in the close-up at lower right of photo!)
– 30mm Black Sewing Buttons
– 18mm Wooden Stars
To enter the Fairy Gazebo Giveaway drawing all you have to do is leave a comment BELOW on this blog post TODAY OR TOMORROW (the deadline is 11:59 pm PST, FRIDAY, February 27, 2015)!
Don't forget to leave your (hello! correct) email address, too, so I can contact the winner; your email address does not need to be made public. Note: I'm offering free shipping, too, but only within the USA. International shipping will still apply.
Please be patient! Spammers try to post crap here a lot so comments are moderated. So if you don't see your post in the comments section, be patient and check back in a few hours before re-posting it, please!
After midnight, I'll randomly pick the winner (via Random.org). So check your mailbox on Sunday morning to see who won and for the next Giveaway and Newsletter!
Hey, who won the Red & White & Pink All Over Giveaway? That would be Jennifer Bumb! Please check your email for my message about getting your mailing address.
Posted by Leslie, February 26th, 2015