A bit of news regarding sale items, then on to some beautiful artwork! First, the sale on all Paper Dolls & Models Collage Sheets , announced with the Cigar Box Sweeties Kit, ENDS TONIGHT.
And the 2 Squirrel Collage Sheets put On Sale last Thursday (in honor of Laura Carson's New Into the Woods Collage Sheet) are also coming off sale at midnight tonight:
– S for the Squirrel Collage Sheet
– More Squirrels Collage Sheet
And, don't forget the Annual Christmas Ornament Swap! All the Christmas Collage Sheets and Christmas Rubber Stamps are On Sale!


Oh! Oh, that Laura Carson is so clever! Not only are her two purses lovely (and hand-contructed WITH a step-by-step tutorial!) but they are extra-functional, too. As you can see in that small photo with a side view, these purses are actually the covers for accordion books! And with such a pretty purse/container to house the books, I think they'd make perfect holiday gifts! (And/or maybe a way to save Christmas cards for giving/viewing in the future?)
One has a beaded handle (hand-beaded by Laura) and the other has a ribbon handle. And I sourced a Brass Purse Handle Frame with ends that unscrew to help speed up the process (if you'd like to make a beaded handle, too). Plus, check below for some other new goodies to make a cigar box purse from (including some hinges and an unfinished wooden box in the "Back in Stock" section).
AND since Laura added beads to her handle (and to the cute, dangly "fob" hanging from the ribbon handle), I decided to put the ENTIRE Beads Section on Sale at 40% off! (That's over 100 items!) But catch 'em quick! The sale ends Monday night, TOMORROW, November 17th! (Note: any beads that were already on Clearance Sale are still on sale at 80% off!) Plus, check today's Giveaway, below, as I just added some new things to the Clearance Sale and included them in the Giveaway!
Check out Laura's Supply List, head on over to her blog for all the instructions and more photos, then come back and enter the Giveaway or shop at the Bead Sale.


Hooray for the Cigar Box Beads & Filigree Giveaway!
Wow… there are so many pretty little bits in the Giveaway that it's spread out over all 3 photos! (See the 2 large-ish photos below for more eye-candy!)
First, let's start with all of these items from Laura's Cigar Box Book Purses (note: that's a link to the supply list with links and photos):
– Mini Cigar Box Trims Collage Sheet
– Cigar Box Label ATCs Collage Sheet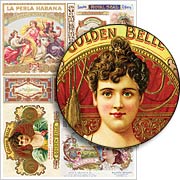 – Cigar Label Banners Collage Sheet
– Small Cigar Labels & Bands Collage Sheet
– Cigar Box Secrets Corona Scrapbook Paper
– Cigar Box Secrets Figurados Scrapbook Paper
– Cigar Box Secrets Panatela Scrapbook Paper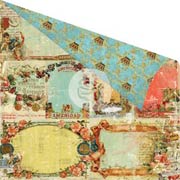 – Cigar Box Secrets Perfecto Scrapbook Paper
– Cigar Box Secrets Presidente Scrapbook Paper
– Cigar Box Secrets Robusto Scrapbook Paper
– Red Faceted, Fire-Polished Glass Beads
– Antique Gold Rope-Edged Rondelles
– 4mm Beaded Chain – Opaque Blue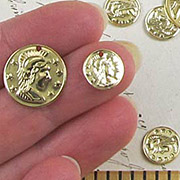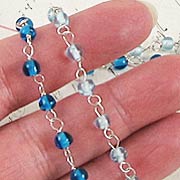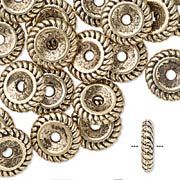 – 4mm Beaded Chain – Transparent Turquoise
– Antique Bronze Fan Charm
– Gypsy Coin Mix
– Mixed Gold Filigrees
– Large Fancy Oval Beads – Gold
Next, I added all of these goodies that caught my eye:
– Red Glass Beads – Clear Ruby Red 8mm
– Antique Gold Square Filigree
– Sparrows Compass Brass Link
– 4-Leaf-Top Keys – Brass Oxide
– Antique Brass Skeleton Key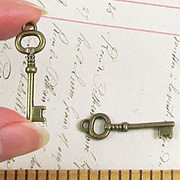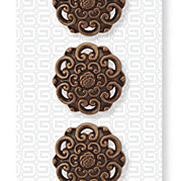 Finally, I added these items that are also in the Clearance Sale):
– Antique Heirloom Buttons
– Antique Metal Keys
– Faceted, Fire-Polished Glass Beads – 10mm Topaz
To enter the Cigar Box Beads & Filigree Giveaway drawing all you have to do is leave a comment BELOW on this blog post TODAY or TOMORROW (the deadline is 11:59 pm PST, MONDAY NIGHT, November 17, 2014).
Don't forget to leave your (hello! correct) email address, too, so I can contact the winner; your email address does not need to be made public. Note: I'm offering free shipping, too, but only within the USA. International shipping will still apply.
Please be patient! Spammers try to post crap here a lot so comments are moderated. So if you don't see your post in the comments section, be patient and check back in a few hours before re-posting it, please!
After midnight, I'll randomly pick the winners (via Random.org). So make sure to check back to see who won! And check your mailbox on Thursday morning for the next Giveaway and Newsletter!
Hey, who won the Forever Green Tower Giveaway? That would be Karen! Please check your email for my message about getting your mailing address.

Posted by Leslie, November 16th, 2014