Hooray! Let's kick off this big sale week with… a sale! ALL scrapbook paper is on sale! That includes the:
– Christmas Paper Section (pads and single sheets)
– Scrapbook Paper: Single Sheets
– Scrapbook Paper Sets
And scroll down in this newsletter for more sale items, including some gorgeous new antiqued brass filigree sets!
(Yes, yes… later this week: Thanksgiving Weekend Sale… fun projects by the Design Team, daily Giveaways and daily free treats! Check your mailbox Friday morning or stop by Friday to see what's in store!)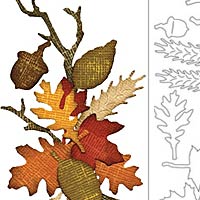 Hey, what's that fun owl-y wreath? Design Team Member Shannon Tuttle has created a Festive Fall Wreath and a tutorial. Beside covering the chipboard leaves with various shades of the Double Dot Vintage Papers, she cut some tiny leaf and acorn shapes with the New and On Sale! Autumn Gatherings Decorative Strip Die. (And I can see those owls — or other birds — nesting in a wreath for Christmas if you just change the papers you make/cover the leaves with!)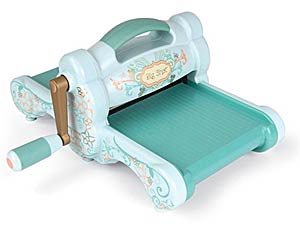 And don't you want to know more about Shannon "literally squealing like a demented school girl when I saw how cute they turned out"? Read more in Shannon's Festive Fall Wreath Tutorial.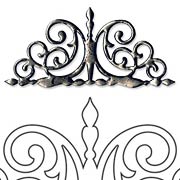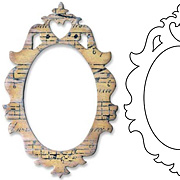 And in honor of Shannon's project, we've made a deal to offer the Big Shot Die-Cutting Machine postage paid within the USA — and On Sale! You can use all those dies we've been announcing in recent weeks, and at a fraction the cost of the Vagabond (but you'll be hand-cranking the machine instead of using the electric Vagabond). But. hey, I'm willing to turn a handle a bit, and all those papers are waiting to be cut!
And you probably need some new dies to go with that new toy, so here are two more cute ones (shown at right and New and On Sale!):
Ornate Frame Die and Curly Gate Wrought Iron Die

Highlights from recent Design Team Fall Artwork!
(Click the photos to go to the blog posts.)

Posted by Leslie, November 24th, 2013