Note: most of the links on this post no longer work, as we moved to a new Web site in 2018. But you can try searching on the same names (as links below) on the new site.

A very big show in such a little book by Design Team Member Kristin Batsel! The Big Top Tunnel Book uses the 4×4 Die-Cut Chipboard Frame Set as a base and Kristin's favorite collage sheets: The Tiny Circus and Circus Parade (both On Sale!).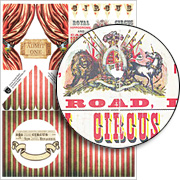 Plus, Teri Calia created a very special Circus Tunnel Parts Collage Sheet (New and On Sale!) with a set of "parts" (including curtains, banners and a circus tent top) to make your own version of Kristin's Circus Tunnel Book!
If you remember Design Team Member Kira Nichols's Tunnel Book Tutorial, the same easy steps for making a tunnel book can be used with Kristin's circus theme.
See more pictures of Kristin's book on her blog.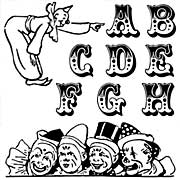 And why are all 3 of those fab circus collage sheets on sale?? 'Cause Leslie put BOTH the Circus/Clowns Collage Sheets AND Circus/Clowns Rubber Stamps sections On Sale! (but only through THIS Saturday evening, June 22nd). And check below for the Giveaway Leslie pulled together with a ton of stuff to make a Circus book (or 2 or 3…)


Are you ready? For the Big Top Circus Book Giveaway!? I've pulled just about every item Kristin used in her book … plus a couple extra goodies (ok… more than a couple) that I thought worked well with the theme and the palette (yay gold and red!); here are just a few highlights (in addition to the 3 collage sheets listed above):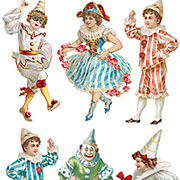 – Circus Dancers Stickers On Sale!
– Goldenrod Seam Binding
– Le Cirque: Circus Parade Scrapbook Paper On Sale!
– Metal Hands
– Printed Chipboard Watch Faces On Sale!
– Mixed Gold Filigrees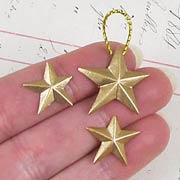 To enter the Big Top Circus Book Giveaway drawing all you have to do is leave a comment on this blog post by midnight, June 21, 2013 (Friday night PST). (Don't forget to leave your email address, too, so I can contact the winner; note, your email address does not need to be made public. Note: I'm offering free shipping, too, but only within the USA. International shipping will still apply.)
Please be patient! Spammers try to post crap here a lot so comments are moderated. So if you don't see your post in the comments section, be patient and check back in a few hours before re-posting it, please!
By Sunday morning's newsletter, I'll randomly pick the winner (via Random.org). So make sure to check back Sunday to see who won!

Posted by MizBella, June 20th, 2013