Drum roll please… the winner of the Easter Parade Kit Giveaway is Marilyn Hughes! Please check your email for my message about getting your mailing address.
Thank you to everyone else for playing — and stay tuned: I have some more Giveaway & Contest ideas brewing.
And don't forget: The sale on ALL Scrapbook Paper ends tonight (including those 4 lovelies in the background of the Giveaway photo)!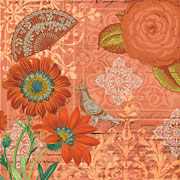 thanks,
Leslie
Posted by Leslie, March 16th, 2013