Theresa Martin, Virginia, USA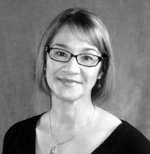 Like many artists I collect things to use in my artwork. My main area of interest is old photographs: cabinet cards, tintypes, and cartes de visite. I love to scan them into Photoshop and alter them for use in artwork. Rusty pieces of metal, old wood, buttons, paper, fabric and old lace, all
find their way into my art. I love participating in swaps with online friends and have many treasured keepsakes as a result.
I'm a mixed media collage artist and a graduate of the Corcoran College of Art and Design. I frequently contribute to Stampington Magazines with articles and artwork appearing in Somerset Studio, Art Quilting Studio and Somerset Digital. My work can be found in Mixed Media Dollhouses, by Tally Oliveau and Julie Molina, Create with Transfer Artist Paper by Lesley Riley and Collaborative Art Journals and Shared Visions in Mixed Media by L.K. Ludwig.
Posted by MizBella, October 1st, 2012