Note: most of the links on this post no longer work, as we moved to a new Web site in 2018. But you can try searching on the same names (as links below) on the new site.
Forget the hot orange and yellows of summer — dive into the cool blues and greens of aqua! Here are some products to inspire beautiful creations!
Collage Sheets:
– Mermaids #1 Collage Sheet
– Mermaids #2 Collage Sheet
– Mermaids #3 Collage Sheet
– Seaside Slides Collage Sheet
– Seashore Collage Sheet
– Seaside Couples Collage Sheet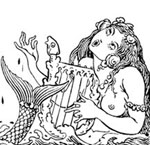 Rubber Stamps
– Little Mermaid On Sale!
– Sea Border On Sale!
– Deco Swimmer
– Mermaids (shown at left)
– 2 Fish
Glitter
– Stickles Glitter Glue – Brighter Colors On Sale!
– Fine Glass Glitter
– Martha Stewart Tinsel Glitter On Sale!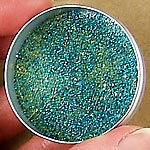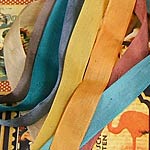 Beads and Baubles
– Light Aqua AB 10mm Faceted Beads

– Mermaid Mix Micro Marbles

– Iridescent Glass Spheres
Ribbons, Fibers and Trim
– On the Boardwalk Seam Binding Set
– Seam Binding – Spring Colors
– 1/4 Inch Silk Ribbons
– Aqua Fiber Set
– Tinsel
If you create something with any of the above be sure to email me a picture! We love seeing what artists come up with using our products and love showing them off even more!
Posted by MizBella, July 16th, 2010